by Diane - April 16th, 2013.
Filed under:
Harrod Horticultural
.
Lovely stuff from Eglu – stylish chicken houses!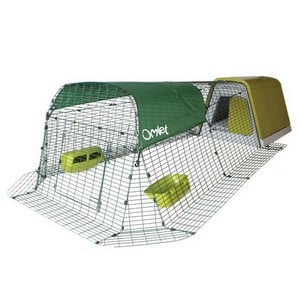 Eglu Go Chicken House And 2m Run
£360.00
The Eglu Go Chicken Houseisa Simple, Stylish, Straightforward Way To Start Keeping Chickens.the Eglugois Designedto Keep Up To 4 Medium Hens Or 2-3 Of The Larger Breeds.the Eglu Go Chicken House Comes Complete With Everything You Need To Get Started.plastic Roosting Bars And A Discreet Nesting Areaeasy Egg Collectionbysimplyopening The Door At The Backinnovative Slide-out Droppings Traywith All Wipe Clean Surfaces.made From Energy Efficient Polymers,that Will Last For Yearseglus Smooth Plastic Surfaces Can Be Washed With A Hoseor Pressure Washer.unlike Wooden Housing, You Do Not Need To Treat Your Eglu For Red Mite.astrong Steel Weld Mesh2m Run Is Includedwith The Eglu Go Chicken Houseaunique Anti-tunnel Skirt On The Run Sits Flat On The Groundto Prevent Unwantedanimals From Digging In.the Run Has Spacious Vertical Sides And Giving Your Chickens Plenty Of Room.thetunnel-proof Panels Have Been Proven In Rigorous Testing To Be Bothfox And Badger Resistant.the Eglu Has A Unique Twin-wall Insulation Systemwhich Keeps Thechicken Housewarm In Winterin Summer Your Chickenswill Be Kept Cool By Thesimple Draught-free Ventilation Systemfor Ultimate Protection There Is An Optionalthick Clear Plastic Full Length Cover Available, Thatallows Sunlight Through Whilst Keepingrain, Hail And Snow Out.