by Sarah - June 6th, 2014.
Filed under:
Garden Buildings Direct
,
Price Reductions
.
Reduced price on items today at Garden Buildings Direct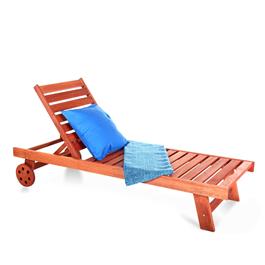 BillyOh Classic Ocean Shorea Sun Lounger was £99.95 now £89.95
This BillyOh Classic Ocean Shorea Sun Lounger allows you to relax in style. The reclining option, arms and footrest all enhance comfort. The slatted design and traditional joinery techniques add distinct durability. Manufactured using Shorea Hardwood this wood is perfect for outdoor use. Beautifully foldable for convenient storage and portability. Shorea Hardwood . Shorea hardwood is a beautiful and durable material which is used for the construction of garden furniture. It has been a popular choice for garden furniture for decades, as it blends naturally into any garden or outdoor patio setting. As wood is a natural product, it will require protection from the elements in order to maximise its durability and maintain its attractive colour and appearance. We recommend that you care for your furniture in accordance with our Furniture Care Guidelines .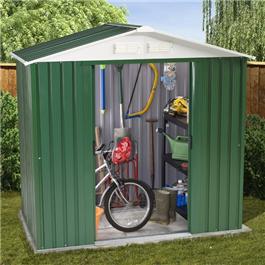 BillyOh Metal Sheds – Ashington Metal Shed 6′ x 4′ was £179.49 now £169.49
BillyOh Metal Sheds – Ashington Metal Shed 6′ x 4′. Our Ashington all steel, apex roof shed is the answer where garden space is limited, or on the caravan park where non-combustible sheds are mandatory. The deep roll formed wall and roof panels provide much improved strength when compared to shallow formed cladding of other steel sheds. The Ashington is probably the best looking small shed on the market offering over 2m2 inside floor space for storage. Pad-lockable, smooth, inside running sliding doors provide a spacious door opening. Hot Dipped Galvanised Steel . This metal shed is made throughout from quality, hot-dipped-galvanised steel – unlike most, competitive models using electro-galvanised steel that cannot provide the rust protection only hot-dipped galvanised steel can provide. Additionally, all painted parts are powder coated for a lasting, maintenance-free finish . Optional Metal Shed Tongue and Groove Base Information . A pre-made Tongue and Groove flooring constructed to take a greater load capacity and provide better damp proofing ensuring protection of your contents. If the tongue and groove base option is selected, woodscrews and washers must be used we cannot supply to attach the shed to the timber floor. Woodscrews go through the shed's inner base rail holes with the washer for each screw securing adequate purchase between wood screw base rail timber floor. What is a Steel Foundation Kit and do I need one . It is a quick and easy way to create a suitable base for your metal shed after you have levelled your site and inserted a DPC Damp Proof Course below the foundation kit. It is manufactured using heavy-duty U channel framing, made from durable hot-dipped galvanized steel. The assembled foundation kit receives the shed base rails and flood out with concrete after the shed assembly is completed to give the perfect base. Please Note If you choose to purchase the wooden base option the steel shed is to be built and secured onto the wooden base and be secured down to the base using anchor screws not supplied . If the wooden base option is purchased the steel foundation kit is not compatible. Please Note The product or model name may differ on the packaging from that advertised however this does not affect the intrinsic product . Manufactured by BillyOh.com.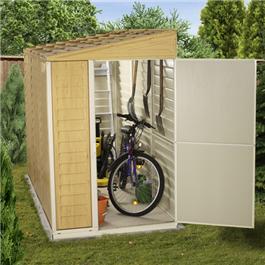 BillyOh Retford Premium Woodgrain Pent 4×8 Plastic Shed was £449.95 now £429.95
Our robust BillyOh Retford Premium Woodgrain Pent Storage Shed, MAINTENANCE-FREE storage huts are steel framed and vinyl clad for long life. All steel framing is manufactured from quality hot-dipped-galvanized steel with the wall cladding produced in a pleasing shiplap style. Both models feature an outward opening door which can be pad-locked. The door comes pre-assembled and hook onto the hinge pins which are ready mounted onto the door jambs. The building also comes complete with a steel foundation kit as standard. Once shed and foundation kit are assembled, flood out internally with concrete or use timber sections applied internally for flooring. Please Note shelf unit is not included. What makes the BillyOh RETFORD maintenance-free. No blistering or cracking. No splitting due to frost, snow or ice. No wind-torn roof felt. Rot, Rodent and Vermin free. Quality vinyl cladding. Long lasting, hot-dipped galvanized and pre-painted steel framing. Manufactured by BillyOh.com.