by John - January 27th, 2010.
Filed under:
John Lewis
,
Price Reductions
.
John Lewis reduced the price on these products today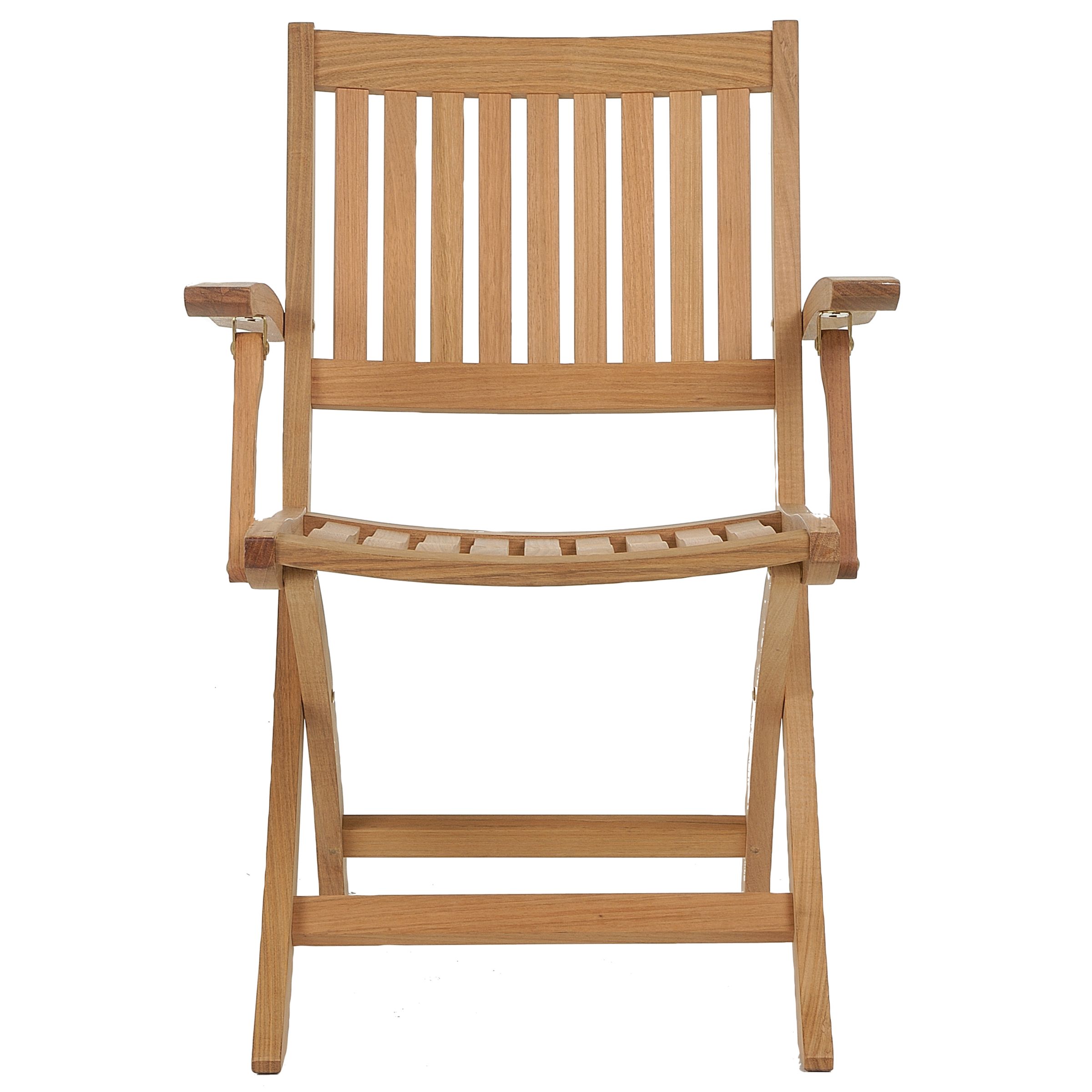 John Lewis Tahiti Folding Garden Armchair
was £99.00 now £89.00
Good value folding garden armchair, made from courbaril wood, has a locking mechanism which prevents any risk of folding when drawn forward. To fold and store the chair, pull the brass catch and fold in the usual way.Courbaril wood is a South American hardwood from Guyana. It is used extensively for bridge decking and boat building. Strong and durable, it retains a good surface finish after exposure to weather. Initially it has a warm, natural, cinnamon colour which, like other timbers of this type, weathers to a silvery grey.John Lewis timber policy: Click here for more information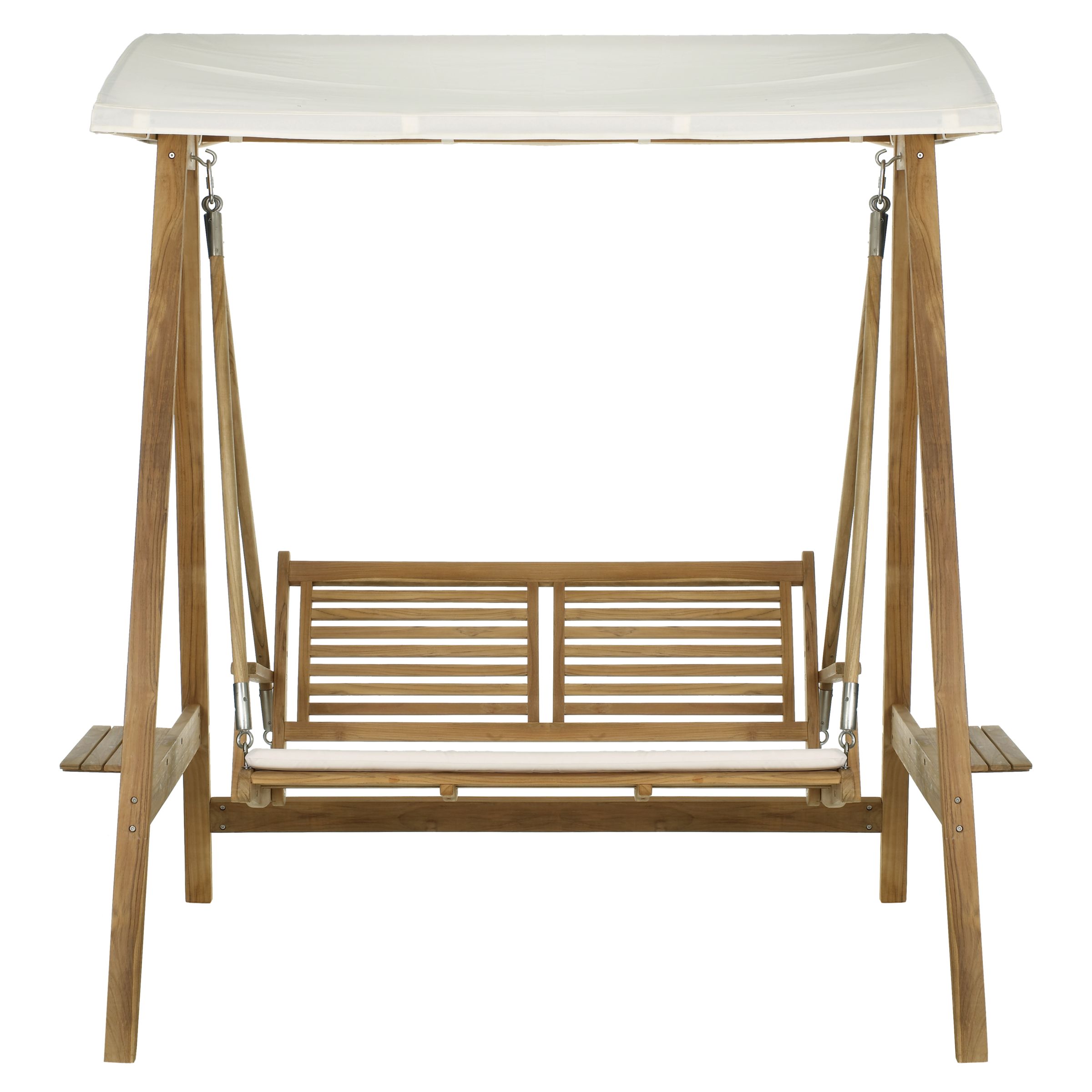 John Lewis Swing Seat & Cushion
was £695.00 now £650.00
While away lazy summer days and evenings with this swing seat, made from FSC-certified teak, with stainless steel fittings for durability. The swing seat can safely be left outside in all weathers. As with all hardwood furniture, the timber will fade to a beautiful silvery colour. To clean, give it a light scrub once or twice a year using a natural bristle brush and warm soapy water. We do not recommend additional oiling.Sponge-clean cushion supplied.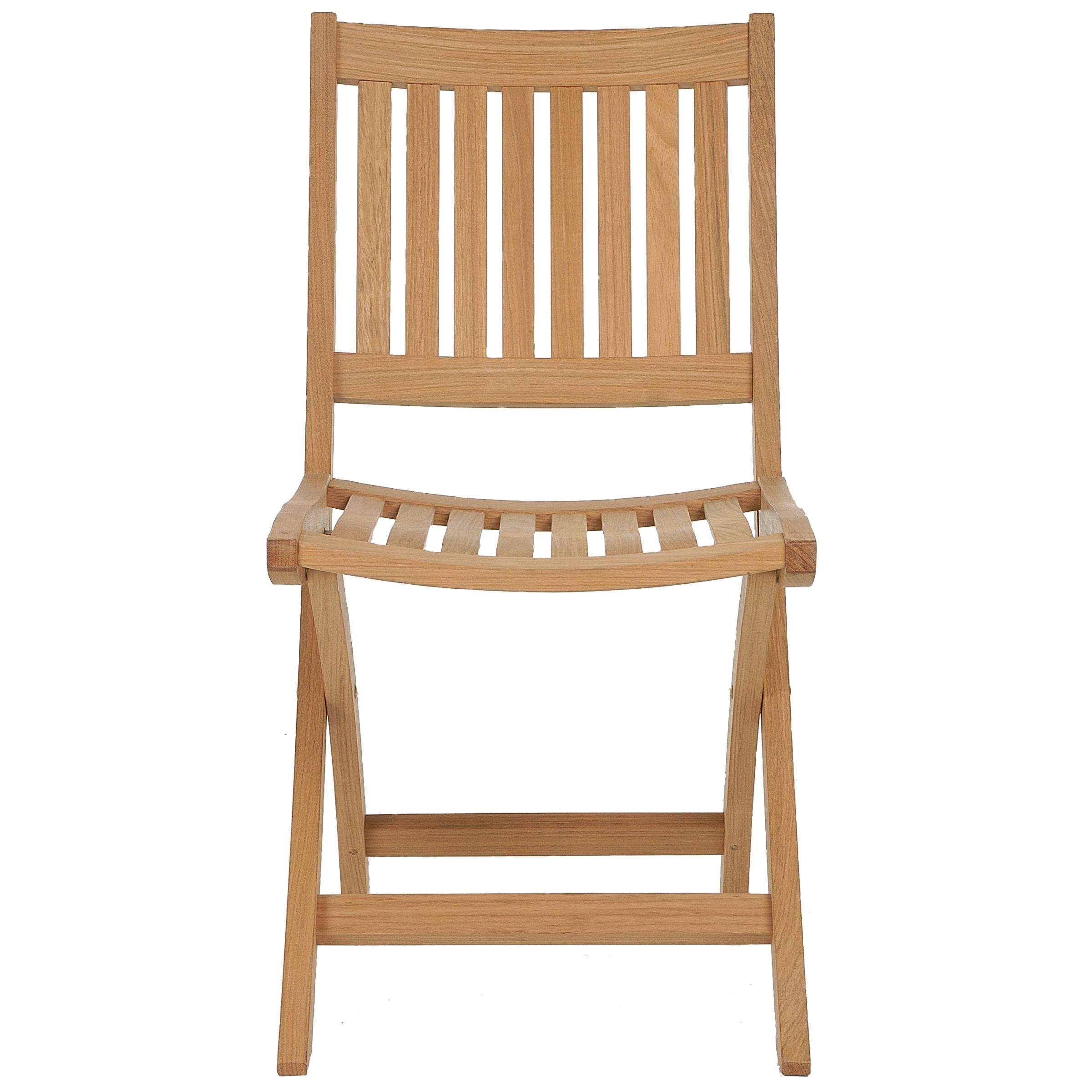 John Lewis Tahiti Folding Garden Side Chair
was £93.00 now £83.00
This folding garden dining chair is made from courbaril wood and has a locking mechanism which prevents any risk of folding when drawn forward. To fold and store the chair, pull the brass catch and fold in the usual way.Courbaril wood is a South American hardwood from Guyana. It is used extensively for bridge decking and boat building. Strong and durable, it retains a good surface finish after exposure to weather. Initially it has a warm, natural, cinnamon colour which, like other timbers of this type, weathers to a silver grey.John Lewis timber policy: Click here for more information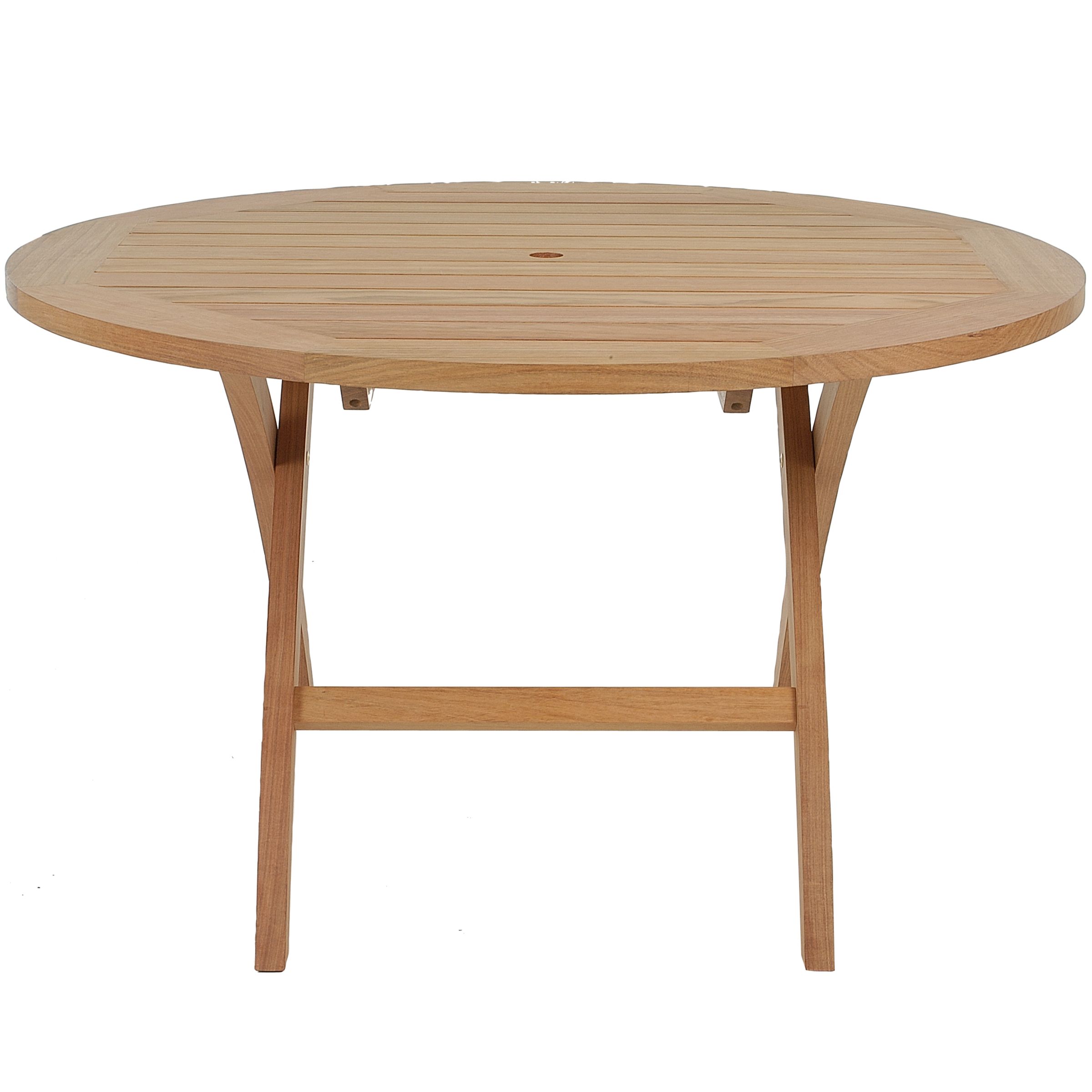 John Lewis Tahiti Folding Circular Garden Table
was £325.00 now £292.00
Good value folding garden dining table, made from courbaril wood. Courbaril wood is a South American hardwood from Guyana. It is used extensively for bridge decking and boat building. Strong and durable, it retains a good surface finish after exposure to weather. Initially it has a warm, natural, cinnamon colour which, like other timbers of this type, weathers to silver grey. Seats 4. John Lewis timber policy: Click here for more information