by Sarah - October 5th, 2010.
Filed under:
Thompson and Morgan
. Tagged as:
viola
.
Thompson & Morgan has these really pretty plug plants in the viola family! They're very sweet little flowers that brighten up your garden no end!
Jobs for this month. Pick any crops that need picking – harvest and preserve what you can. Pickle the beetroot! Make roast tomato sauce to use up the last of the tomatoes and make green tomato chutney with what is unripe!
Rake and pick up the leaves. Clear the lawn and try to get it a cut whilst its dry! Tricky in this weather I know!
Buy winter bedding plants now and start planting them in the beds and borders. Plan and plant your hanging baskets if you're having them. Dismantle your summer baskets and put them away.
Clear the last of the courguettes – use them if they're not too watery at this time of year. Make a chutney or roast them.
Trim back any hedges that have become unruly. Ensure your garden is getting tidy as the autumn progresses. Plant green manure on the vegetable plot if you have nothing in.

Make plans for what you'll grow next year. Start looking for seed ideas!
Viola Odorata Miracle Mixed 10 plants
£15.99
Brighten up your spring garden with these highly fragrant, cottage garden favourites. Much-loved in the gardens of yesteryear, sweet violets are extremely easy to grow and naturally resistant to pests and diseases. Viola odorata 'Miracle Mix' provide a g
Viola Cottage Garden Mix 15 plants
£14.99
Enjoy some traditional cottage garden violas in your garden or patio containers. Viola Cottage Garden Mix is a gorgeous mixture, ideal for summer colour and flowers all season long. Plant mix includes the classic and popular variety Viola Etain.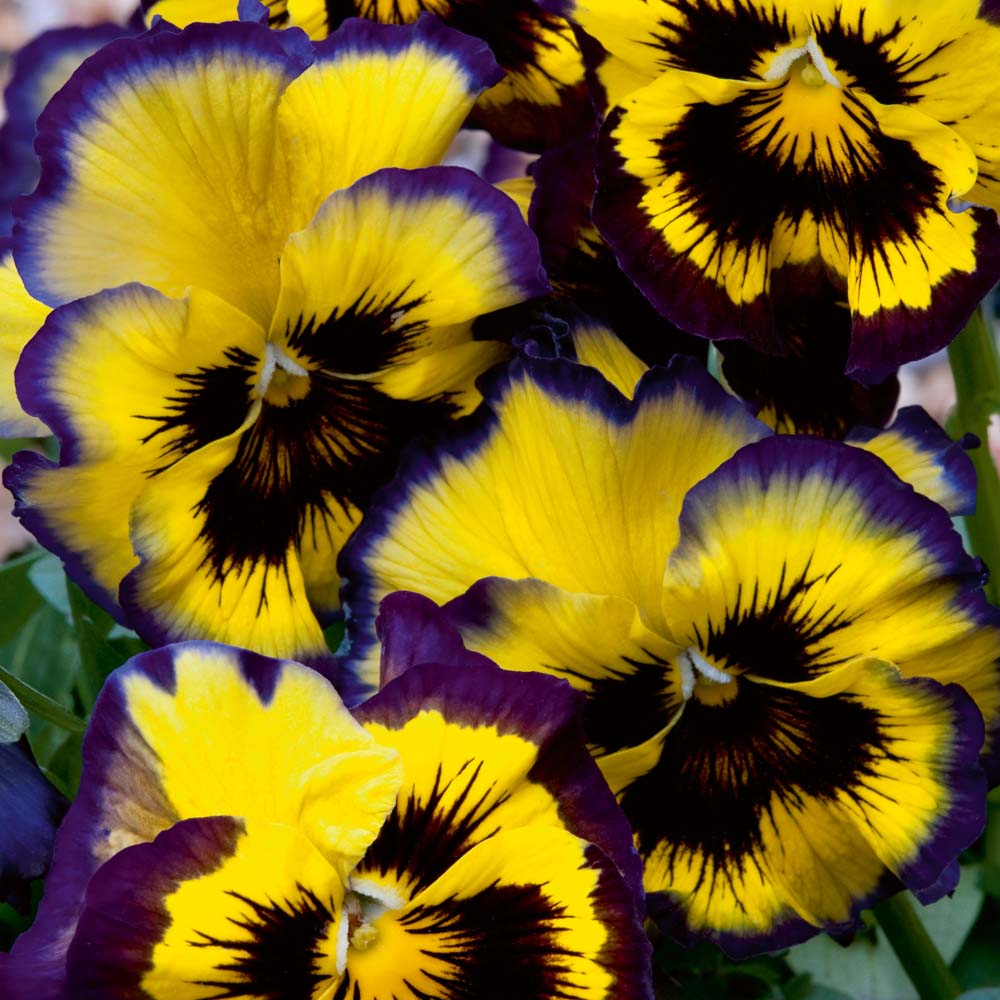 Pansy Fizzy Lemonberry 36 plug plants + 6 free
£12.99
We know you all love the classic garden Viola Helen Dillon, with its perfectly contrasting blues and yellows – well, now you can have those superb colours as a winter pansy. Ideal for window boxes, patio pots and bedding.
Viola Amber Kiss F1 72 plug plants
£11.99
Bright orange pansy flowers with a fiery-orange centre and heavy black whiskers. The glowing petals are rose-pink on their reverse side, emitting a powerful, sweet fragrance. Viola 'Amber Kiss' is ideal for creating a blaze of colour in your beds, contain