by John - November 27th, 2010.
Filed under:
John Lewis
,
Price Reductions
.
Reduced price on lines today at John Lewis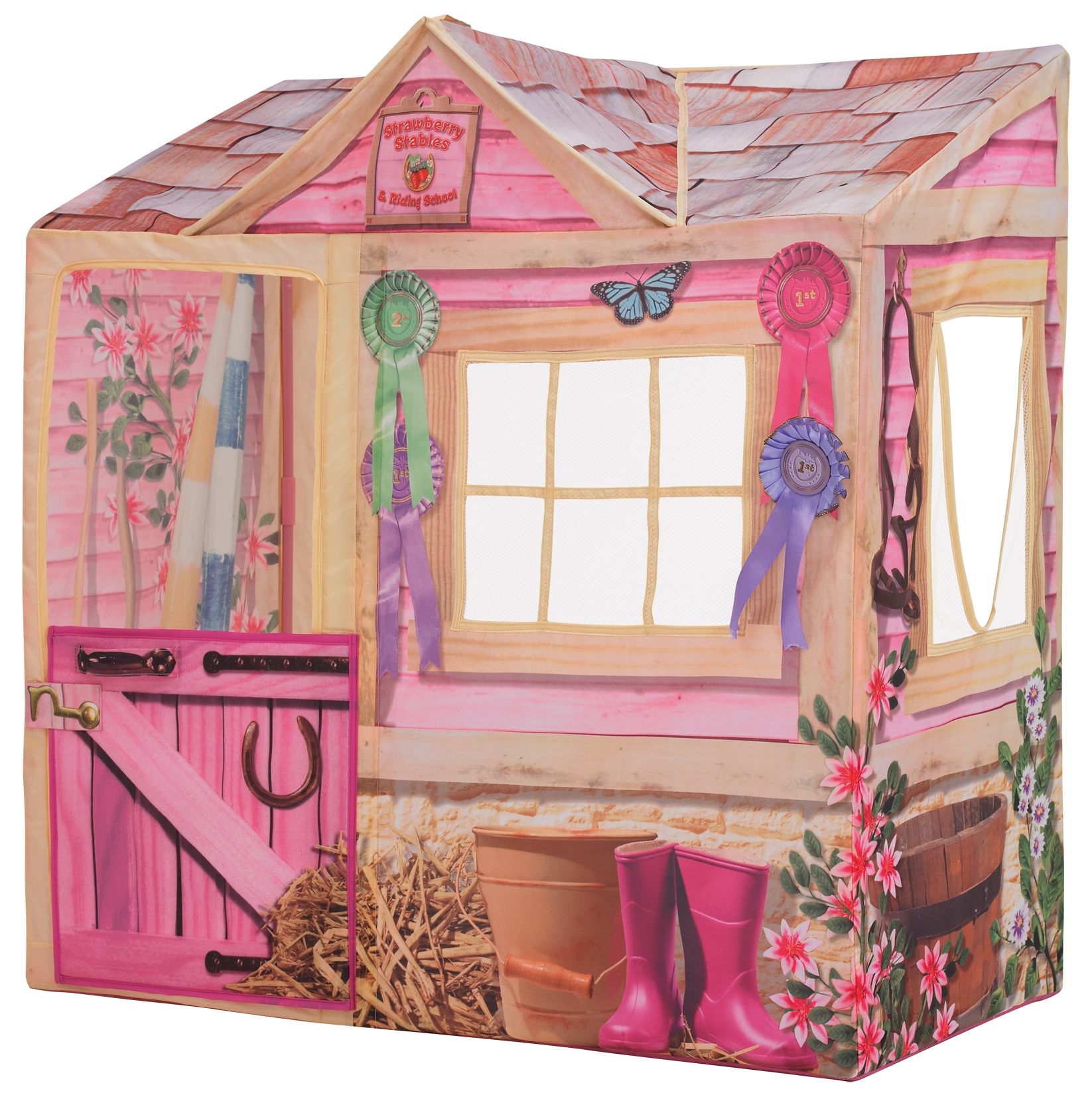 Dream Town Strawberry Stables was £89.95 now £71.95
Little girls will be thrilled with the arrival of Dream Town's new Strawberry Stables and 'Fudge' the plush pony. Whether it's cleaning out the stables or making sure Fudge is the prettiest pony in town, there will be hours of role play entertainment for little pony lovers and their friends. Fudge likes to be ridden, played with or cared for – she particularly likes to have her mane brushed and be dressed smartly when performing in the Dream Town Pony Show. With Strawberry Stables® your little one has a pony that they can ride on, play with and care for. Fudge is every child's best friend, and loves having her mane brushed ready for the pony show Set includes stables, Fudge the pony, a removable saddle, bridle, reins, brush and an 8 piece hair play set. Real working stable door and window for Fudge to lean out of. Easy to assemble frame with fabric cover.