by John - December 10th, 2010.
Filed under:
John Lewis
,
New Products
.
New products added today at John Lewis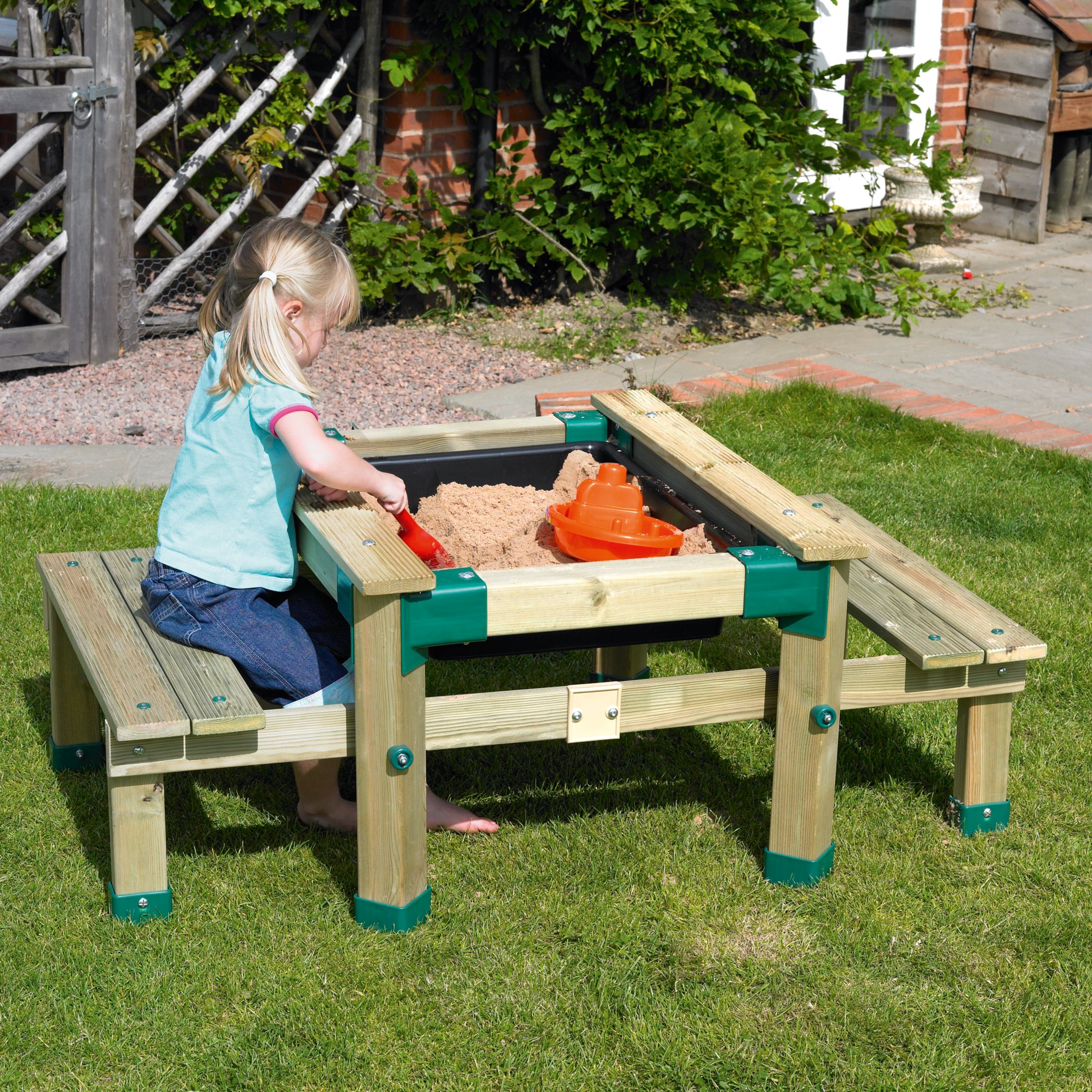 TP426 Forest Deluxe Picnic Table Sandpit £129.95
Constructed from FSC-certified Scandinavian redwood, the TP426 Forest Deluxe Picnic Table Sandpit lets kids play while facing each other thanks to its double seat design. Its integral tray can be filled with either sand or water and lifts out for easy cleaning. A handy wooden top turns the whole thing into a table when playtime's over and Mum and Dad fire up the barbecue.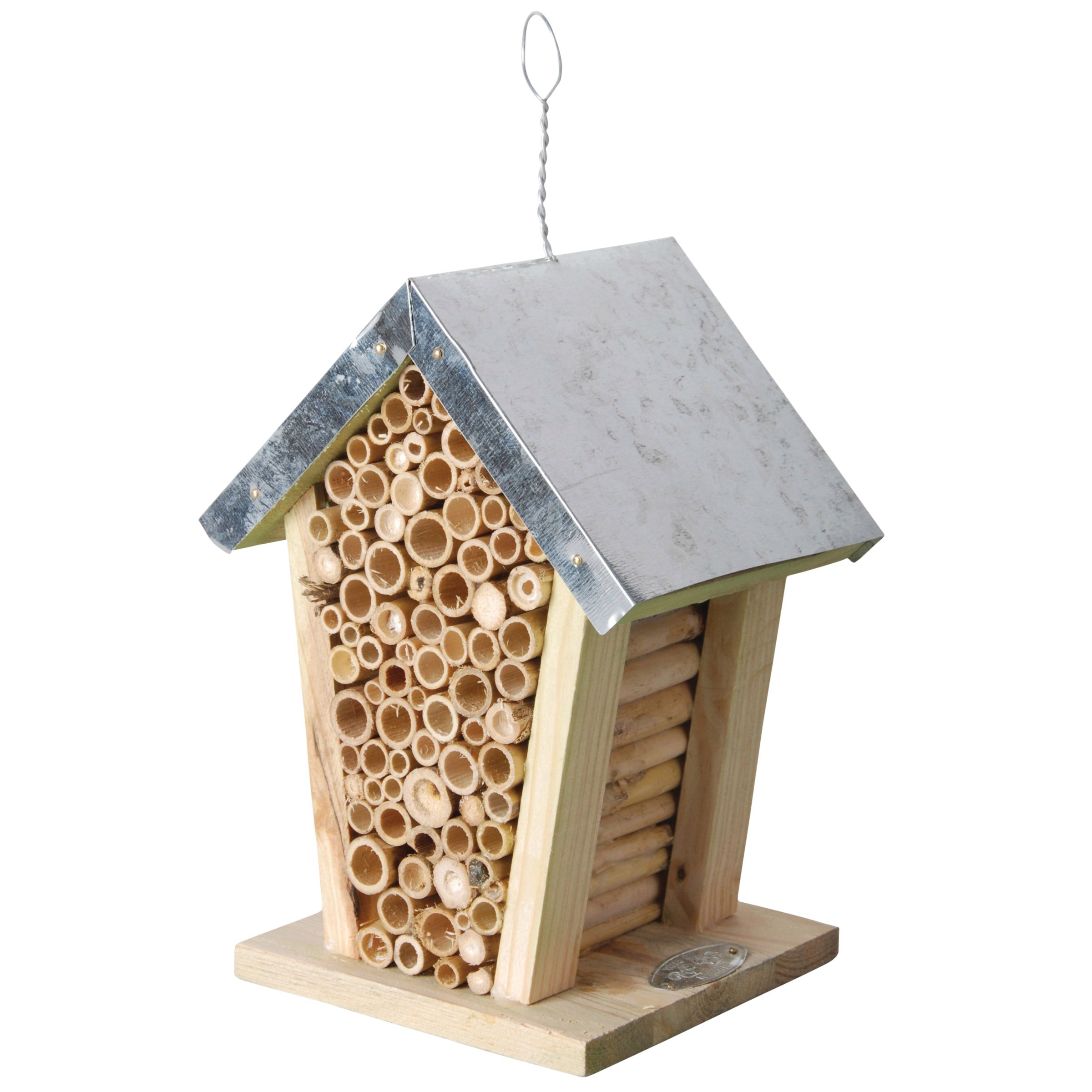 Fallen Fruits Bee Home £10.00
Create a buzz in your own backyard! Bees play an important role in pollinating crops and flowers, helping the economy and the environment (as well as producing delicious honey). This hanging box is packed with cavities to provide a nest for them. It can be used again and again.

TP838 Explorer Climbing Frame £150.00
A modular frame with two adjustable heights that grows with your child. Includes extra wide base for stability – no staking or concreting necessary. A unique Connectacap system conceals protruding nuts for safer play while the strong, small tubes are easy for little hands to grip. Also includes extension legs and rungs to adjust height. Lifetime guarantee against rust causing failure. Accessories available separately at extra cost: TP840 Explorer platform, TP961 Explorer den, TP835 Jungle Run toddler kit, TP857 Monkey Bridge, TP81 Twizzler, TP837 Jungle run, TP13 Scrambling net (with Monkey Bridge), TP204 2.42m Slide body, TP202 3m Slide body, TP214 Super Slide extension (with TP202 or TP204 slides) and TP613 Toddler handrail.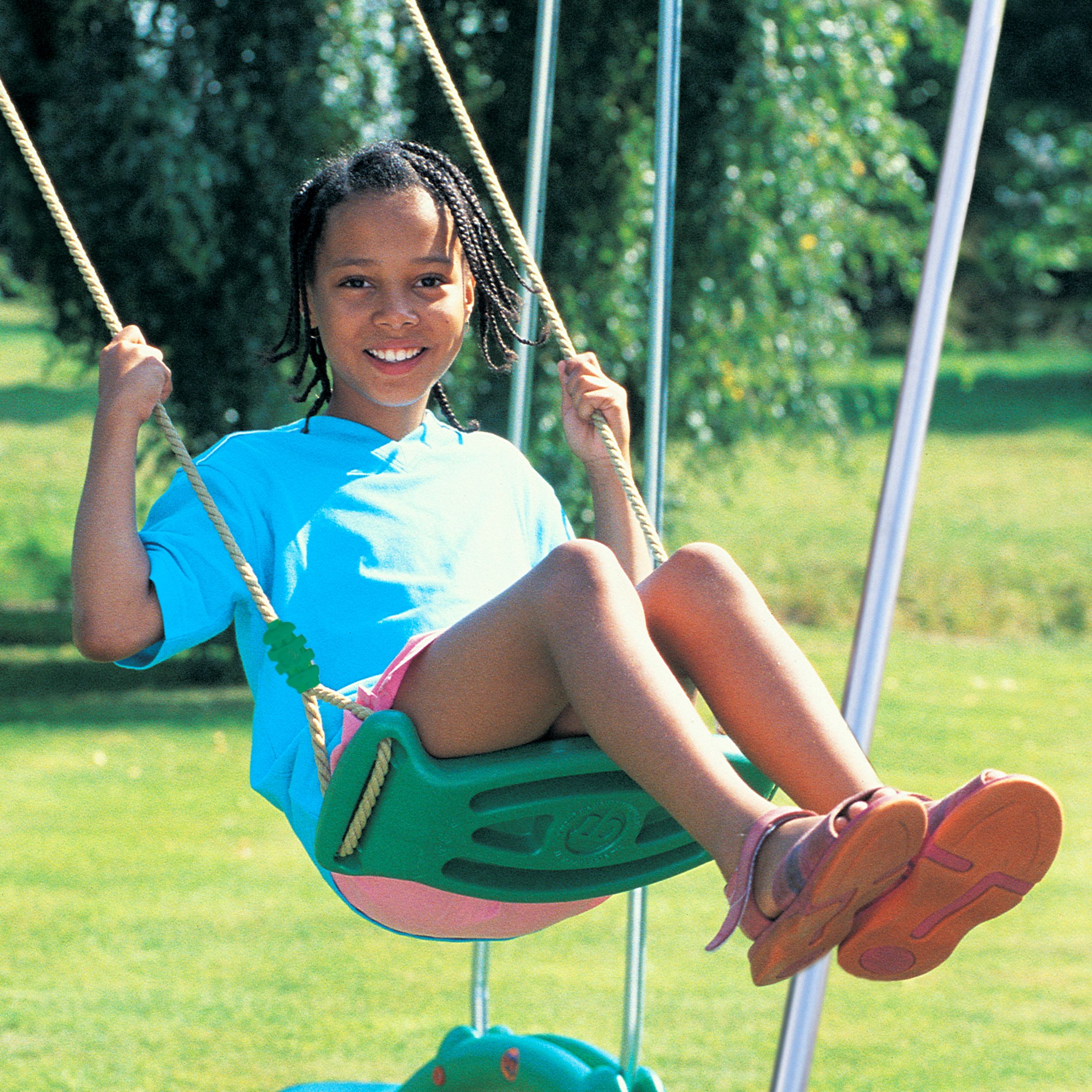 TP925 Deluxe Swing Seat, Green £22.50
Tough moulded deluxe swing seat in green, designed for maximum strength, comfort and safety. Includes adjustable rope. Suitable for use with: TP130 Single giant swing frame, TP131 Double giant swing frame, TP132 Triple giant swing frame, TP800 Chesapeake swing ladder, TP160 Eagle swing, TP885 Rocket swing, TP765 SwingOut, TP886 Indiana and Sherwood swing frames.