by Sarah - April 24th, 2011.
Filed under:
Garden Buildings Direct
,
Price Reductions
.
Garden Buildings Direct has cut the price of these items
Plastic Garden Storage BillyOh Diapson Deluxe 4′ x 2′ was £63.90 now £59.90
Plastic Shed – The BillyOh Value Deluxe Storage Box is the ideal cost effective solution for your garden. Keep all your garden oddments and childrens toys safe, secure and stored away with the fantastic BillyOh Value Deluxe Storage Box including pad-lockable lid.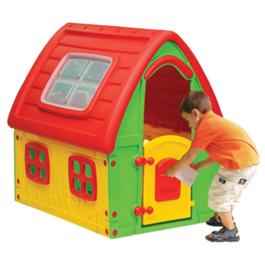 Cottage Playhouse was £84.90 now £79.90
The Mad Dash Cottage Plastic Playhouse is the ideal children s playhouse for the smaller garden which will keep your children and their friends entertained for hours. Constructed using sturdy UV resistant injection moulded plastic you can be sure that once the playhouse is assembled following the easy to assemble instructions the playhouse can be left outside and is totally maintained free. Features of this playhouse include 2 shutters on the back wall, 4 windows and a large removable window in the roof. The playhouse is also suitable for both indoor and outdoor use. .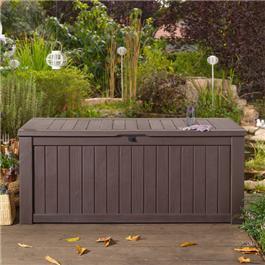 Keter Jumbo Garden Storage Box was £179.90 now £177.90
This extra large heavy duty storage box from Keter is ideal for storing cushions garden and pool supplies. The Jumbo Deck Box can also double up as a grarden seat for 2 adults. The box is completely water tight but still allows for ventilation. The hydraulic lid mechanism makes opening and closing the box effortless.