by Sarah - May 7th, 2011.
Filed under:
Garden Buildings Direct
,
Price Reductions
.
Reduced price on lines today at Garden Buildings Direct
Gardman Louvre Vent was £32.90 now £30.90
Greenhouse Louvre Vent , Low level ventilation , extra ventilation , aluminium consturction.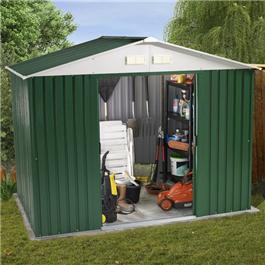 BillyOh Ballington Metal Shed 8 x 6 was £219.90 now £209.90
With double sliding doors and hot-dipped galvanised steel the 8′ x 6′ Ballington metal shed is a great choice. This metal garden shed is both pratical and extremely durable and has some superb features.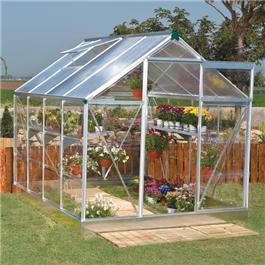 6 x 8 3000M Hobby Silver Greenhouse was £279.90 now £273.90
. . . . . . . Virtually unbreakable . Surrounding this greenhouse are virtually unbreakable polycarbonate crystal clear panels which provide 90 light transmission . . . . . Galvanized steel base . As standard with the BillyOh Hobby range a galvanised steel base is included as standard and at no extra cost . . . . . 100 UV protected panels . Each panel provided is 100 UV protected which will maintain its appearance and increase longevity . . . . . . . The 3000M Hobby Polycarbonate at a glance… The BillyOh Hobby Silver Aluminium Polycarbonate Greenhouse, is a great addition to any garden, new improvements have made assembly a simpler process, whilst the frame ensures rust resistance, requires no maintenance and offers a great finish. . . This hybrid design combines twin walled polycarbonate panels in the roof for added strength and heat retention with single walled polycarbonate glazing in the walls to give balanced sunlight exposure during the day. Furthermore, these panels are 100 UV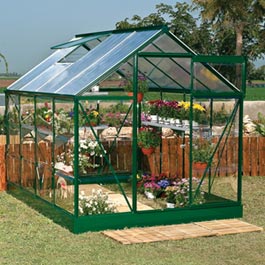 6 x 8 5000M Hobby Green Greenhouse was £342.90 now £334.90
The BillyOh Hobby Green Aluminium Polycarbonate Greenhouse, is a great addition to any garden, new improvements have made assembly a simpler process, whilst the powder coated frame ensures rust resistance, requires no maintenance and offers a great finish. . . This hybrid design combines twin walled polycarbonate panels in the roof for added strength and heat retention with single walled polycarbonate glazing in the walls to give balanced sunlight exposure during the day. Furthermore, these panels are 100 UV protected so will not turn yellow after prolonged exposure. . For simple assembly, polycarbonate panels slide into the aluminium frame and are locked without any additional parts. The Hobby greenhouses include a galvanized steel base and hinged door. To enhance air circulation and balance humidity and temperature these aluminium greenhouses also include a vent window as standard