by John - May 9th, 2011.
Filed under:
John Lewis
,
New Products
.
John Lewis just added these new lines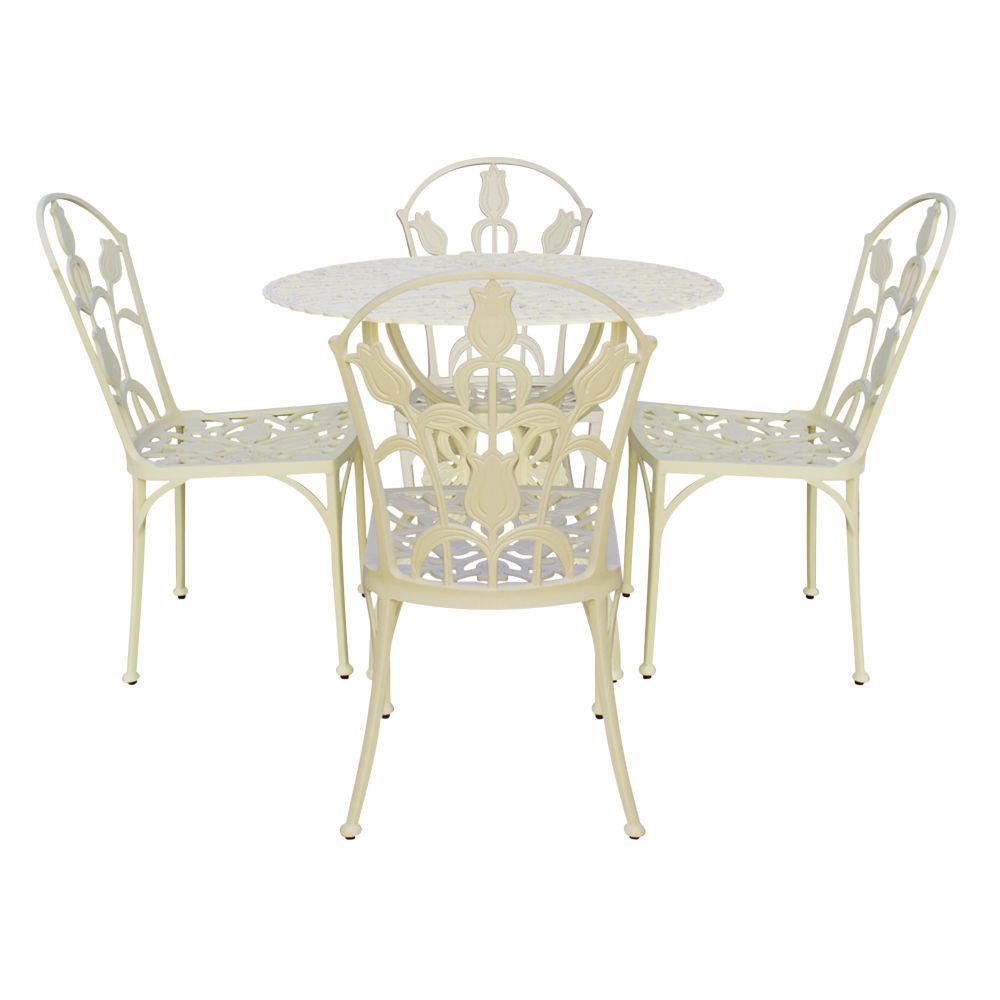 RHS Tulipamania Table Set, Purissima, 90cm £2115.00
The exclusive John Lewis "Tulipamania" collection has been designed and developed in association with The Royal Horticultural Society. It is inspired by original 17th Century illustrations, held in the RHS library, from a time when the tulip, and particularly the tulip bulb, was the most expensive commodity by weight in the world ! An intricate, high quality outdoor dining set, made from solid, sand cast recycled aluminium and comprising a beautifully patterned 90cm round table with parasol hole and 4 matching ergonomic dining chairs, this furniture is rust proof, rot proof and totally weatherproof. It can be left outdoors all year round with no need for covering or maintenance. The specialist Purissima colour finish has been super adhered to the exterior surface by baking at 180°C, and as every piece is coloured as a whole. There are no paint seams to flake or fail.