by John - July 12th, 2011.
Filed under:
New Products
,
Thompson and Morgan
.
Thompson & Morgan just added these new products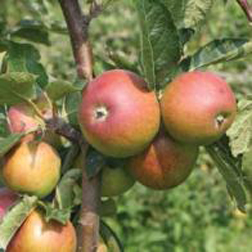 Apple Tydemans Late Orange – 1 tree £19.99
A popular Cox-style apple, with a later season and sharper flavour and keeps right through to April. In December it is intensely rich and aromatic and quite sharp. It mellows later and sweetens.The trees are all grafted on M9 rootstock which produces a dwarf tree with a full-grown height of 3 metres – perfect for a small garden. Trees should be staked for support, and surrounding soil should be well fed. The tree will be fully cropping after 6 years.