by John - July 14th, 2011.
Filed under:
New Products
,
Thompson and Morgan
.
Thompson & Morgan just added these new lines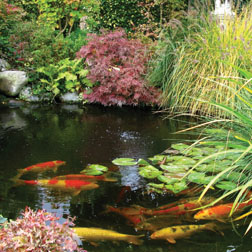 Pond Wizard® – 1 x 10g pack £19.99
Thompson & Morgan's Pond Wizard® formulation is designed to clear ponds rapidly. Blanket weed and green algal blooms are rapidly suppressed as they no longer have a food supply. The formulation also provides an efficient biodigestion of the organic detritus on walls and bottom of ponds.Completely harmless to fish or the environment Pond Wizard is suitable for all general garden ponds in which organic waste arises from fish excrement, surplus food or from wind carried leaves and grasses. A 10 gram (1/3 ounce) pack of Pond Wizard is suitable to treat 3000 gallons of water – equivalent to 13.5 cubic metres. Full instructions with every pack.