by Sarah - August 8th, 2011.
Filed under:
allotment
.
Most allotments have rules on the size of shed. Those that don't tend to end up being covered in a vast array of bizarre wooden buildings some people might call sheds… To avoid people living on their plots, keeping pigeons or storing vast amounts of tat, shed sizes are restricted to 8×6.

You can buy either metal or wooden sheds in this size. With or without windows. Obviously a metal shed is more secure but check your allotment site rules.
8 x 6 Sheds at Garden Buildings Direct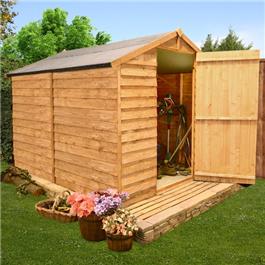 8'x6′ BillyOh 30M Windowless Classic Economy Overlap Shed £179.99
8 x 6 BillyOh Windowless Classic Economy Apex Garden Shed is perfect for storing your garden accessories securely. This is a new garden shed from the easy to assemble range and gives you the flexibility to choose your flooring option.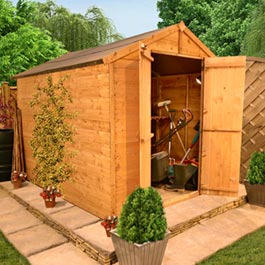 BillyOh 4000M Windowless TG Apex 8′ x 6′ Shed £299.99
BillyOh 4000M Windowless TG Apex 8 x 6 Shed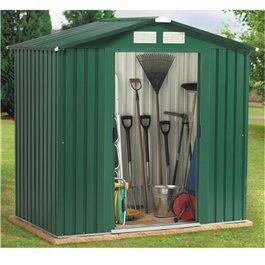 BillyOh Beeston 8 x 6 Metal Shed inc Foundation Kit £315.95
BillyOh Beeston 8 x 6 Metal Shed inc Foundation Kit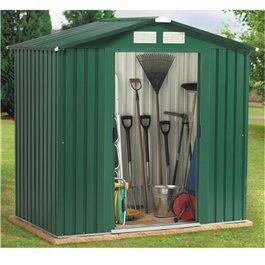 BillyOh Beeston 8 x 6 Metal Shed inc TG Wooden Floor £327.95
BillyOh Beeston 8 x 6 Metal Shed inc TG Wooden Floor