by John - August 31st, 2011.
Filed under:
New Products
,
Thompson and Morgan
.
Thompson & Morgan just added these new items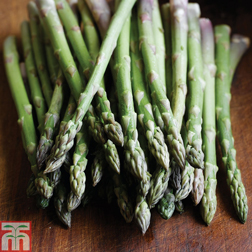 Asparagus officinalis 'Ariane' (Autumn Planting) – 25 crowns £31.99
Autumn planting.From German breeding, Asparagus 'Ariane' produces a heavy flush of delicious, large, purple-tipped spears early in the season. Smaller, 'fine' spears are also produced later in the season. This attractive variety has significant yield and quality improvements over many other varieties. Height: 150cm (59in). Spread: 45cm (18″).