by Sarah - December 5th, 2011.
Filed under:
Thompson and Morgan
.
The green ones are everywhere, but with supermarkets suddenly selling purple ones maybe it's time to start growing some!
Will confuse the kids if nothing else!
Sprouts at Thompson & Morgan – seeds available to order today.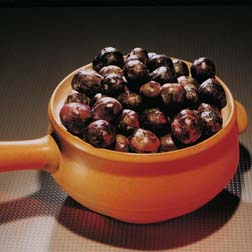 Brussels Sprout 'Falstaff' – 1 packet (80 seeds) £2.29
A novelty purple-red sprout, adding a touch of colour to your plate. Brussels Sprout Falstaff matures over a long period, and has a milder, nuttier flavour than standard green types. The colour develops great intensity after a hard frost, and is retained when the sprouts are cooked, steamed or microwaved.