by Sarah - January 10th, 2012.
Filed under:
Thompson and Morgan
.
Two options – seeds or root cuttings. If you can't find a neighbour to give you a cutting then you have no choice but to buy some! An essential for the garden or allotment for keen plant growers.
Let it establish first before you hack it down – and then you can do it three times a year. Use leaves in bottom of planting holes or make fertiliser by soaking in water.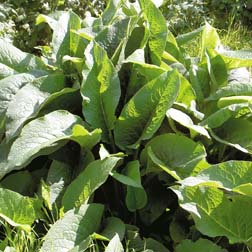 Comfrey – 1 packet (30 seeds) from Thompson & Morgan £2.29
Comfrey leaves can be harvested several times a season and used as a compost activator to help breakdown other compost materials. This perennial herb is also used as a mulch, and makes superb liquid manure on tomato and potatoes plants. Height: 120 (47″). Spread: 150cm (59″).Useful links:How to grow herbs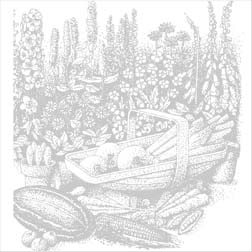 Comfrey 'Bocking 14' – 5 root cuttings from Thompson & Morgan £6.99
Grow your own soil conditioner! Comfrey 'Bocking 14' contains high levels of basic NPK nutrients and because it is a sterile hybrid, it won't self seed all over your garden. The nutrient rich foliage of comfrey can be used as a compost activator, mulch, or soaked in barrels of water for 3 to 5 weeks to make a useful liquid feed for tomatoes and beans. Scatter the wilted leaves throughout potato trenches just before planting, to fertilise the crop and improve their flavour! Once established, this quick growing plant can be cut 3 or 4 times throughout the growing season, for a constant supply of nutrient rich, organic, comfrey fertiliser. Height: 100cm (40"). Spread: 75cm (30").Useful links:How to grow herbs