by Diane - February 15th, 2013.
Filed under:
General Gardening
.
Breeding hellebores – lovely article with pictures: Either choose two quite different varieties or, if you want to concentrate on a particular characteristic or colour, choose those that display unique features.
how to prune your hellebore in the Winter


Hellebores are shade loving plants that flower in the early spring. This makes them a great choice for gardens!
You can grow them from seed – these varieties are at Thompson and Morgan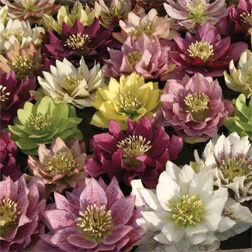 Hellebore 'Washfield Doubles' – 1 packet (10 seeds)
£4.99
Breathtaking, double-flowered Hellebores from the Washfield collection, bred to perfection, adding sheer delight to your borders early each year. ' T&M are proud to continue the breeding work started over 20 years ago by Hellebore specialist Elizabeth Strangman, and want to share her passion for these intriguing plants with you. ' These delightful doubles are in a wide colour range including yellows, greens, blacks, reds, apricots and much more. ' Height: 45-60cm (18-24in). ' Please note that stock of this item will be available from June 2012. '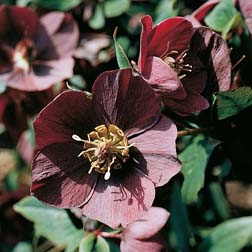 Hellebore (Purple-flowered Christmas Rose) – 1 packet (30 seeds)
£0.99
Rarely offered for sale as seed! This exquisite Helleborus produces clumps of robust, leathery foliage along with many large blooms, flushed in shades of purple, pink and even slate grey!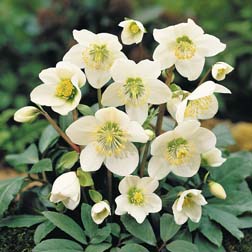 Hellebore (Christmas Rose) – 1 packet (40 seeds)
£0.69
Surprise your friends and neighbours with an arrangement of Christmas roses for the festive season! Beautiful blooms at a time when little else is available. ' From seed you can have a group quite close together in a way which would cost you a great deal if you bought the plants. ' They flower in about three years from seed and invariably produce stronger, healthier plants. '