by Diane - May 2nd, 2013.
Filed under:
Garden Buildings Direct
.
Take the stress out of watering your plants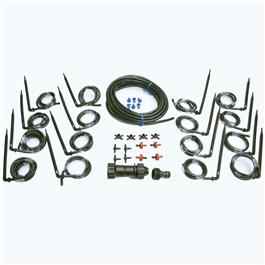 Drip Irrigation Kit
£29.99
Keeping your plants well watered and to the optimum amount can be difficult so the addition of drip irrigation kit would be perfect for you. The irrigation kit is made up of 10m drip lines with 16 droppers so you can water a wide variety of plants. The drip irrigation unit will keep your plants healthier with constant dripping.