by Sarah - June 5th, 2013.
Filed under:
Crocus
,
New Products
.
New items added today at Crocus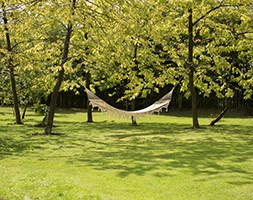 Swing hammock chair £89.99
This pretty pink chair swing will provide hours of relaxation in the garden. This attractive hammock provides a cosy and comfy space for you to sit back and enjoy all your hard work this Spring. They are all completely handmade with each and every stitch of the crochet hammocks being made in Made in El Salvador by artisans, who try to keep their culture alive by applying traditional production techniques. The swing chair hangs from a single point and can be hung from a tree limb or simply a garden arbour beam so long as the hardware and handing strings are strong enough to hold the weight of the person using it. Please note the approx. capacity of the swing hammock is 120kg but please make sure secure and strong before use. How to hang the chair swing: Tree limb: loop a heavy rope or chain over a sturdy tree limb and attach the swing to the rope or chain with an 's' hook or threaded quick link. Please note: The swing chair will stretch slightly when you sit on it. Keep this in mind when determining the height to install the swing from the floor to the ground. Although these fabrics are mildew and fade resistant, avoid it's prolonged exposure to sunlight and rain. Over time, this would weaken the fabric and strings. When not in use, we suggest your bring the swing chair indoors. Dry thoroughly before storage. Please note: rope and fixings not included.