by Sarah - June 13th, 2013.
Filed under:
Crocus
,
New Products
.
Crocus has these new lines today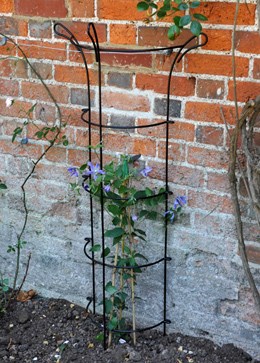 Fluted wall mounted plant support £29.99
This wall mounted plant support is ideal for placing in a bed or border next to a wall and is perfect for Clematis as it allows it to climb the wall and create a stunning display in the garden. Measurements: Height: Width: Depth from wall: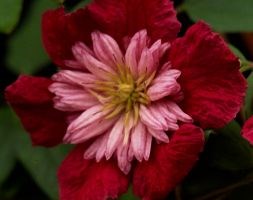 Clematis 'Avant-garde = 'Evipo033′ (PBR)' (clematis (group 3)) £7.49
Position: full sun or partial shade Soil: fertile, well-drained, neutral soil Rate of growth: fast-growing Flowering period: July to September Flower colour: rich plum with a paler boss Hardiness: fully hardy Large, plum coloured double blooms, each with a paler, frilly-looking eye first appear in midsummer, but repeat well until early to mid-autumn (although later flowers may not be fully double). A relatively recent introduction, it is noted for its vigour and strength, but it is well behaved enough not to take over the entire garden. Ideal for larger-sized arches. Garden care: In early spring cut back the previous year's stems to a pair of strong buds about 15-20cm (6-8in) above ground-level and apply a slow-release balanced fertiliser and a mulch of well-rotted garden compost around the plant, avoiding the immediate crown.
Clematis 'Diamantina = 'Evipo039′ (PBR)' (clematis (group 2)) £7.49
Position: full sun or partial shade Soil: fertile, well-drained, neutral soil Rate of growth: fast-growing Flowering period: July to September Flower colour: lilac-purple Hardiness: fully hardy First launched at the Chelsea Flower Show 2010, this showy Clematis will put on an exceptional display of pompom-like flowers for several months from midsummer. Each flower will grow up to 15cm across, and can last for up to 1 month, so the overall display is pretty impressive. Garden care: Remove dead and damaged stems before growth begins in early spring, cutting all remaining stems back to where strong buds are visible. Apply a slow-release balanced fertiliser and a mulch of of well-rotted garden compost around the base of the plant in early spring