by John - June 28th, 2013.
Filed under:
Price Reductions
,
Thompson and Morgan
.
Thompson & Morgan has cut the price of these products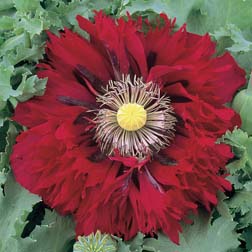 Poppy 'Seriously Scarlet' – 1 packet (100 seeds) was £80.00 now £0.69
A dramatic new Poppy with striking scarlet flowers which have a dark purple-blue centre. opening to form an Elizabethan style ruff. The strong, tall stems boast large, highly ornamental, silver-green orientale foliage. Variable seed was sent by a customer to T&M, and breeders have selected for uniformity and trueness to type, resulting in this bright border and cottage garden annual.