by Sarah - July 20th, 2013.
Filed under:
Crocus
,
Price Reductions
.
Crocus has cut the price of these items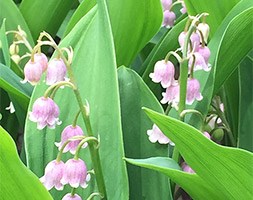 Convallaria majalis var. rosea (lily-of-the-valley) was £7.99 now £3.99
Position: partial or full shade Soil: leafy, fertile, humus-rich, moist soil Rate of growth: fast-growing Flowering period: May Hardiness: fully hardy A rarely seen form of lily-of-the-valley with pale pink flowers, it is an excellent choice for a woodland garden or the front of an unstructured border where it will spread to form a naturalised carpet. The flowers have a delicious scent, so plant them next to an entrance or path. Alternatively, they make excellent cut flowers, so they can be used to fill your home with their perfume. They will thrive in full sun or partial shade, provided there is adequate moisture, but their seeds may cause a mild stomach upset if ingested. Garden care: Divide and replant congested colonies in September, applying a generous mulch of composted leaf mould around the base of the plant.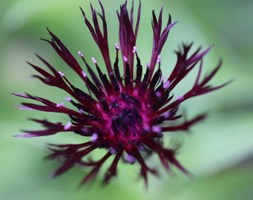 Centaurea 'Jordy' (knapweed) was £5.99 now £3.99
Position: full sun or partial shade Soil: well-drained soil Rate of growth: average Flowering period: May to July Hardiness: fully hardy Magnificent, deepest plum-purple flowers top upright stems in late spring and early summer above bushy clumps of foliage. The flowers have a shaggy appearance and mix well with a whole host of colours including rusts, reds, purples and pinks. A new twist on a cottage garden classic, the seedheads will provide interest for several months after the flowers have faded. Garden care: Stake with brushwood or bamboo canes before the flowers appear. Cut back to the ground after flowering and a second flush may appear. Lift and divide large clumps every three years in spring.
Value pack of 100 x 5″ plant labels was £4.99 now £3.99
Labels with a traditional arrow shape that can either be fixed to plants throu gh the hole provided or stood in the soil.
Olea europaea (olive tree) was £29.99 now £24.99
Position: full sun Soil: deep, fertile, sharply drained soil (or loam-based potting compost for container-grown specimens) Rate of growth: slow-growing Flowering period: June to August Flower colour: creamy-white Other features: in hot summers the flowers are followed by edible, spherical, green fruits Hardiness: frost hardy (needs winter protection) Tiny, fragrant, creamy-white, summer flowers and grey-green leaves, retained all year. This elegant, evergreen tree makes an excellent specimen plant for a sunny, Mediterranean-style garden. In frost-prone areas it's best grown in a large container under glass or planted at the base of a sunny, sheltered wall. Garden care: To protect against wind damage stake using a low angled stake, driven into the ground on the windward side at a 45° angle. Water regularly during dry periods, keeping the planting area weed-free. Apply a top-dressing of a nitrogen-rich general purpose fertiliser twice or three times each year during the growing season.