by Sarah - August 10th, 2013.
Filed under:
Crocus
,
New Products
.
New products at Crocus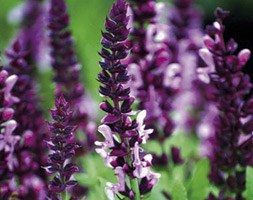 Salvia nemorosa "Sensation Rose' (Sensation Series)' (Salvia Sensation Rose) £5.99
Position: full sun Soil: light, moderately fertile, humus-rich, moist but well- drained soil Rate of growth: average Flowering period: June to October Flower colour: pink Other features: attractive to butterflies and bees Hardiness: fully hardy Throughout summer, spikes carry masses of rose pink flowers, each sitting within a deeper purplish-pink calyx. Their compact, tidy habit makes them ideal for containers and window boxes, as well as creating colourful drifts towards the front of a sunny border. Garden care:To prolong flowering remove the flower spikes as soon they start to fade. Apply a generous 5-7cm (2-3in) mulch of well-rotted garden compost or manure around the base of the plant in spring.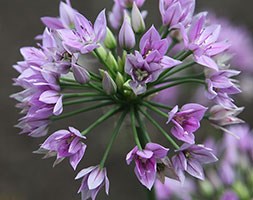 Allium 'Eros (PBR)' (ornamental onion) £3.99
Position: full sun Soil: fertile, well-drained soil Rate of growth: average Flowering period: June Hardiness: fully hardy Bulb size:10/12 Pinkish lilac, pointed tipped petals, form larger than average, star-shaped flowers, which top the upright stems in domed clusters (that can grow up to 10cm across) in early summer. This brand new variety has been bred from the dainty Allium unifolium, so it is an elegant plant that will gradually form a good-sized clump if undisturbed. The flowers are excellent for cutting too, so plant more than you need for the border. Garden care: Plant bulbs 10cm deep and 10cm apart to enjoy the full effect of the flowers. Avoid excessive soil moisture, and split and divide large clumps in autumn or spring.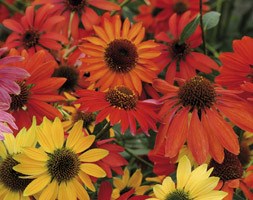 Echinacea 'Cheyenne Spirit' (coneflower) £2.49
Position: full sun Soil: most soils, except very dry or boggy Rate of growth: average Flowering period: June to September Hardiness: fully hardy Red, orange, yellow and cream coloured flowers top the well branching stems for several weeks from late summer onwards, helping to attract pollinating insects and birds to the garden. Tolerant of drought once established. Garden care: Lift and divide congested colonies in autumn or spring. In autumn cut back all dead flower stems to the ground. Coneflower s benefit from a spring or autumn mulch with well-rotted compost.