by Sarah - August 10th, 2013.
Filed under:
Garden Buildings Direct
,
New Products
.
New products at Garden Buildings Direct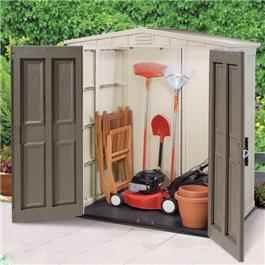 6 x 3 Apex Plastic Shed £319.49
All Keter plastic sheds and storage buildings feature plastic floor panels to ensure that you always have a firm, steady, and dry floor. A sophisticated ventilation system ensures that you can breathe easily while pests are prevented from entering. The Keter range of plastic sheds and storage buildings includes a wide range of solutions for all your storage needs. Ranging in size from a particularly large, upscale plastic storage building featuring wide double-door access and reinforced steel construction to smaller plastic storage buildings, Keter has the perfect plastic storage building for you. Convenient, durable, and weather-resistant, plastic storage buildings offer you a welcoming storage or workspace in your garden that is perfect for tools, bicycles, building supplies, and more.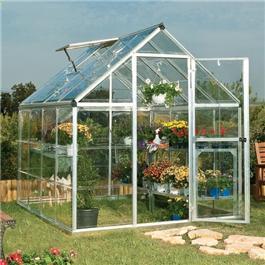 Palram Silverline 6'x6′ Polycarbonate Glazed Greenhouses £264.95
Aluminium Metal Greenhouses – Palram Silverline Polycarbonate Glazed Greenhouse – The Palram Silverline Polycarbonate Glazed Greenhouse is a combination of Palram high quality materials which are durable, light weight and a practical smart design which allows you to get the most out of your garden plants for years to come Palram Silverline Polycarbonate Glazed Greenhouse