by Sarah - October 9th, 2013.
Filed under:
Crocus
,
New Products
.
Crocus just added these new products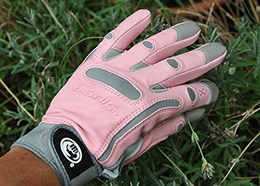 Ladies elite pink bionic gloves £29.99
The first gloves to earn a recommendation from the Arthritis Foundation of America that are proven to increase grip, pinch and torque strength. Their unique three layers of strategically placed padding offer a better protection and improved hand strength. Made from supple, ultra soft cabretta leather, special web zones will keep your hands cool and dry on hot days. We believe these gloves will make any gardening job a pleasure. They will stay soft after washing and are available in custom fit sizes.