by John - October 26th, 2013.
Filed under:
Harrod Horticultural
,
Price Reductions
.
Price reduction on this product at Harrod Horticultural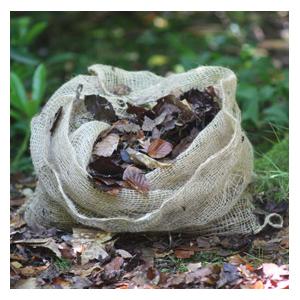 Biodegradable Leaf Sacks (set Of 3) was £5.95 now £3.95
Not Everyone Has A Compost Bin And Even If You Do, Its Best To Let Leaves Decompose At Their Own Slow Pace – And These Biodegradable Leaf Sacks Do Just That. Each Loose Weave Jute Sack Can Hold Thousands Of Fallen Leaves And Will Slowly Mirror Its Contents By Breaking Down And Forming An Invaluable Gardening Ally, Leaf Mould. sacks Made Of Loose Weave Juteslowly Break Down Over Time Along With The Contentsleaf Mould Is Great As A Soil Enhancer And Mulchsacks Measure 70cm X 40cmsold In Sets Of 3buy 2 Sets Of Bags In Our Extra Value Deal And Save 1. extra Value – Buy 2 Sets Of Leaf Sacks And Save 1.