by John - February 3rd, 2014.
Filed under:
Harrod Horticultural
,
Price Reductions
.
Harrod Horticultural reduced the price on this product today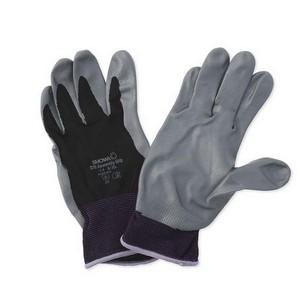 Showa Floreo 370 Gloves was £7.95 now £7.45
Available In His And Hers Colours – Pink And Black – These Range-topping Showa Floreo 370 Gloves Provide The Ultimate Second Skin For Gardeners Hands. precision Gardening Becomes A Simple Task Thanks To The Lightweight Tailoring Which Gives An Amazing Tactile Touch And Great Grip When Pruning, Trimming, Weeding, Pricking Out And Deadheading, And Added To The Manufacturing Technology Which Brings An Anti-perspirant Breathable Liner And A Snug Fitting Wrist To Keep Both Dirt And Liquid Out, The Showa Floreo 370 Gloves Really Are The Only Gardening Gloves Youll Need! Black Showa Floreo 370 Gloves Are Available In Large (size 8) And Extra Large (9), With Small (6) And Medium (7) In The Pink.showa Floreo 370 Gloves Available In Black And Pink2 Sizes Available In Black – Large (8) And Extra Large (9)pink Come In Small (6) And Medium (7)second Skin Fit|breathable Linervery Tactile Touch – Suitable For Delicate Garden Tasks Such As Planting And Pricking Outnitrile Coated Palm For Strong And Secure Gripelasticated Wrist To Keep Out Dirt And Waterhis And Hers Coloursseamless Nylon Linernitrile Coated Palmwashable At 40cextra Value – Buy 2 Pairs Of Any Size And Save 1 (discount Deducted At Checkout)!