by John - March 29th, 2014.
Filed under:
Harrod Horticultural
,
Price Reductions
.
Reduced price on products today at Harrod Horticultural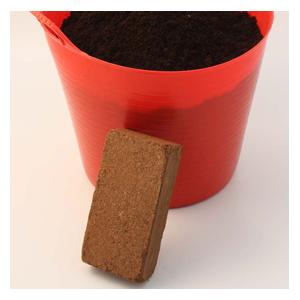 Eco-coir Bricks And Bale was £15.75 now £1.95
Producing 70-80 Litres Of Peat-free Growing Medium From A 30cm L X 30cm W X 13cm H Coir Bale Sounds Like Something Only Derren Brown Or Paul Daniels Could Manage – But This Seemingly Impossible Horticultural Magic Trick Is Something You Can Perform In Your Own Kitchen Garden, Vegetable Patch Or Allotment, Thanks To The Eco-coir Bricks And Bale! just By Adding Water And Stirring, You Can Convert These Organic, Peat-free, Compact Bricks Of All-natural Coconut Fibre (coir) Into A Growing Medium For Soil Conditioning, Hanging Baskets And Container Growing Or As Additional Brown Matter For Home Composts – Even As A Bedding Material For Worm Composters.they Can Also Be Used To Lighten Clay Soils, Improve Water Capacity In Sandy Soils Or Can Play A Major Part In Creating An Ideal Potting Compost By Mixing With Other Components, Such As Sand, Garden Compost, Loam And Manure. The Eco-coir Bricks Measure 20cm L X 10cm W X 6cm H And Produce 9 Litres Of Compost Whilst The Bales Measures 30cm L X 30cm W X 13cm H And Will Provide You With Between 70 And 80 Litres Of Peat-free Multi-purpose Compost – The Size Of A Large Garden Centre-bought Bag! eco-coir Bale Measures 30cm L X 30cm W X 13cm Hweighs 5kgmakes Between 70-80 Litres Of Multi-purpose Composteach Eco-coir Brick Makes 9 Litres Of Clean, Lightweight, Carbon-rich And Odour-free Growing Mediumweighs Just 550gsuitable As A Base Material For Potting Mixessaves Time, Space And Effortideal Where Home Composting Is Limited Or Impossibleno More Buying Expensive Bags Of Garden Centre Compostenvironmentally Friendly – No Waste Packaging Or Bags To Dispose Ofimpoves Water Retention In Sandy Soilsideal Soil Structure Improver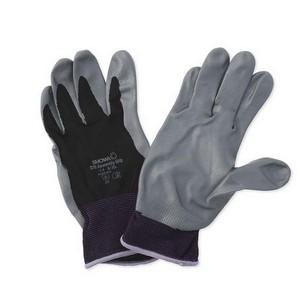 Showa Floreo 370 Gloves was £7.95 now £7.45
Available In His And Hers Colours – Pink And Black – These Range-topping Showa Floreo 370 Gloves Provide The Ultimate Second Skin For Gardeners Hands. precision Gardening Becomes A Simple Task Thanks To The Lightweight Tailoring Which Gives An Amazing Tactile Touch And Great Grip When Pruning, Trimming, Weeding, Pricking Out And Deadheading, And Added To The Manufacturing Technology Which Brings An Anti-perspirant Breathable Liner And A Snug Fitting Wrist To Keep Both Dirt And Liquid Out, The Showa Floreo 370 Gloves Really Are The Only Gardening Gloves Youll Need! Black Showa Floreo 370 Gloves Are Available In Large (size 8) With Small (6) And Medium (7) In The Pink.showa Floreo 370 Gloves Available In Black And Pink1 Size Available In Black – Large (8)small (6) And Medium (7) Supplied In Pinksecond Skin Fit With Breathable Linervery Tactile Touch – Suitable For Delicate Garden Tasks Such As Planting And Pricking Outnitrile Coated Palm For Strong And Secure Gripelasticated Wrist To Keep Out Dirt And Waterhis And Hers Coloursseamless Nylon Linernitrile Coated Palmwashable At 40cextra Value – Buy 2 Pairs Of Any Size And Save 1 (discount Deducted At Checkout)!