by John - April 14th, 2014.
Filed under:
Harrod Horticultural
,
New Products
.
New lines at Harrod Horticultural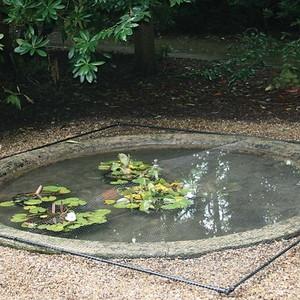 Harrod Slot And Lock £18.00
The Harrod Slot And Lock Flat Aluminium Pond Covers Are A Great Way To Protect Your Pond – And Fish- From Herons, Falling Leaves And Other Pond Undesirables And You Can Be Sure These High Quality, Entry Level Covers Will Last For Years.thats Because They Utilise The Rhs Chelsea Flower Show Garden Product Of The Year 2012 Award Winning Slot And Lock Technology To Hold The 16mm Diameter, Corrosion Resistant (always Handy Near Water) Black Powder Coated Aluminium Framework Securely Together, Allowing The 16mm Extruded Polyethylene Mesh Netting – As Used As Standard On The Side Of Our Fruit Cages – To Get On With The Job Of Pond Security.available In Size Options From 1m Up To 3m, The Flat Pond Covers Sit On The Surface Around The Pond. both Lightweight For Easy Access And Durable, The Slot And Lock Pond Covers Will Keep Fish Happy And Herons Glum For Years To Come. please Note That The Harrod Slot And Lock Aluminium Pond Covers Are Not Designed Or Guaranteed To Prevent Children And Pets From Falling Into Ponds.harrod Slot And Lock Flat Aluminium Pond Cover Lays On Pond Edgesavailable In A Range Of Size Options From 1m Up To 3mframework Made From 16mm Diameter, Anti Corrosion Black Powder Coated Aluminum Tubingpond Covers Use Award Winning Slot And Lock Connectorslightweight For Easy Accesskeeps Out Herons And Falling Leavesnot Designed Or Guaranteed To Prevent Children And Pets Falling Into Waterraised Aluminium Pond Cover Is Also Available. dont Rule Out Any Of Our Pond Covers Just Because You Cannot See A Size To Suit. We Can Adapt Our Pond Covers To A Tailored Size For You. Just Download Our Bespoke Pond Cover Form And Send It To Us Or Call 0845 218 5301.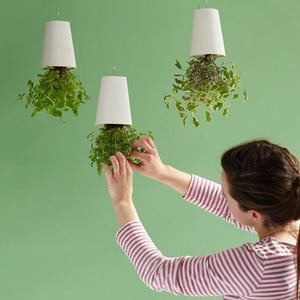 Sky Planters £14.99
The Innovative Sky Planter Is Made From 100% Recycled Plastic And Is A Revolutionary Design That Holds A Wide Variety Of Plants Upside-down. Sky Planters Are A Great Way To Maximise Space As They Enable You To Hang Plants From The Ceiling Without Losing Any Floor Space.this Non-drip Upside-down Plant Pot Is Great For The Home, The Office Or Even Outdoorssuitable For Herbs, Flowers And A Variety Of Foliage Plantseach Sky Planter Comes With The Slo-flo Internal Irrigation Systemfeeds Water Directly To The Plants Roots, Limiting Evaporation And Drippinga Float Stick Indicates Water Level And Reminds You When To Watera Locking Disc Secures The Plant And Soil So Theres No Messceiling Hooks, Extension Wires And Detailed Instructions Includedavailable In Blue And Whitemeasures 13cm H X 9cm Bottom Dia. X 6cm Top Dia.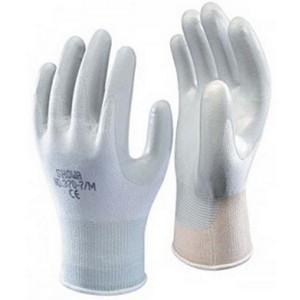 Showa Floreo 370 Gloves £7.45
The Showa Floreo 370 Gloves Were Formerly Known As Showa Plantmaster Gloves And Revered By Gardeners Across The Country, Thanks To Their Seamless Design, Knitted Nylon Inner And Nitrile Coated Palm. A Joy To Wear, Showa Floreo 370 Gloves Are Washable And Allow A High Level Of Dexterity Making Them The Deal Gloves For Delicate Tasks In Both The Greenhouse And The Garden. Showa Floreo 370 Gloves Are Available In Sizes 6 To 9 (small To X Large) And Certainly Deserve A Place In Any Potting Shed, Greenhouse Or Allotment Hq.showa Floreo 370 Gloves Formerly Known As Showa Plantmaster Gloveslightweight Design Is Ideal For Detailed Workhigh Levels Of Dexterity And Gripa Firm Favourite With Professional Nurserymensuitable For All Summer Gardening Tasks4 Sizes Available – Small To Xlextra Value – Buy 2 Pairs Of Any Size And Save 1 (discount Deducted At Checkout)!