by John - May 8th, 2014.
Filed under:
GreenFingers
,
New Products
.
GreenFingers has these new items today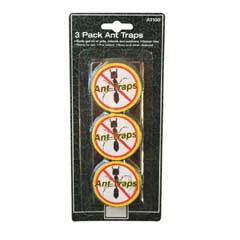 Ant Trap – 3 pack £1.49
The easy way to get rid of those pesky ants! These Ant Traps are pre-baited and ready to use! You simply place them in the path the ants take. Neat and clean once the trap is full of dead bodies you simply dispose of them in a bucket.Poison-free Pack of 3For other Pest Control ideas please click here to view.
Plus another 22 new products