by John - May 11th, 2014.
Filed under:
GreenFingers
,
New Products
.
Lots of new items at GreenFingers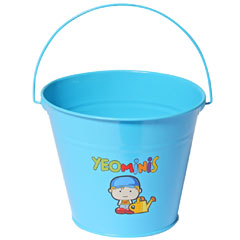 Yeominis Buckets – Blue £6.99
The Yeominis Bucket is a great way to keep children interested in the garden which can also be used to help wash cars or take to the seaside. This durable metal bucket comes with an adjustable handle and roll top edges to make things safe and comfortable for smaller hands. Built just like Mum and Dads this can will really be a hit with young gardeners as it comes brightly coloured and printed with a fun character with a gardening theme design.Dimensions: H22 x D18cmAdjustable handles Suitable for children aged 3-7 years. Practical lightweight and BS EN71 approved with child friendly finishes.
Plus another 32 new products