by John - May 12th, 2014.
Filed under:
GreenFingers
,
New Products
.
New items today at GreenFingers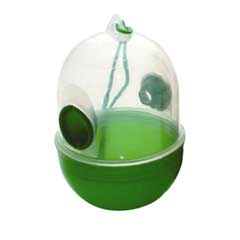 Wasp Trap £0.99
This Wasp Trap easily traps and kills wasps in your garden without using harmful chemicals or poisons. Simply fill it with fruit juice or sugar water and hang it in the affected area. A great wasp catcher for your home or garden at a great price! Made from lightweight ABS plastic it naturally attracts wasps as the scent of the sugary solution encourages wasps to climb into the 'one way' entry points. Once inside the wasps become disorientated continuously heading for the strongest source of light which is upwards towards the sky. Eventually the wasps become exhausted and drown in the lure below. Reusable Easy to clean and fill Includes hanging cord DurableDimensions: 8cm diameter x H12cmFor other Pest Control ideas please click here to view.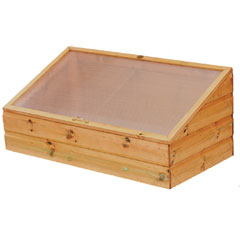 Joseph Bentley FSC Cold Frame £99.99
Plants need protection from harsh conditions especially if you are hardening off new shoots that have just come from the greenhouse. The John Bentley FSC Cold Frame is ideal for shielding younger plants during this transitional period or for providing protection to plants over the winter months. A reinforced cover of frosted glass allows you take check on your plants without lifting up the wooden lid and changing the micro climate inside. The frosted glass will still allow sunlight to get to your plants but will help diffuse the light to reduce the risk of scorching.Made from FSC certified pine that is sourced in the UK this cold frame is easy to assemble and as every slat of wood has been pressure treated to protect them from rot and mould once built is robust enough to last many growing seasons. Reinforced glass coverDimensions: W107 x D56 x H46cmPressure treated FSC woodBiocidal product regulation EU528/201215 year guaranteeWood correctly preserved with a modern copper based preservative and is protected against wood destroying insects and wood rotting fungi. Our FSC trademark licence code is FSC N001623 Click here for Wood Information. Requires Adobe Reader.
Plus another 0 new products