by Sarah - May 21st, 2014.
Filed under:
Garden Buildings Direct
,
New Products
.
Garden Buildings Direct added hundreds of new items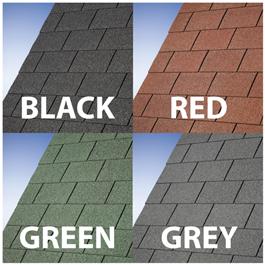 BillyOh Premium Felt Roofing Shingles – Felt Tiles Pack – Black £69.95
Our Premium Roofing Shingles can provide real protection on your roof against hailstorms, gale force winds of up to 220 km hour, snow, ice, desert heat and UV rays.The colour options allow you to customise your log cabin. These roofing shingles add value, style and durability. They are simple, long lasting, waterproof, UV resistant and carry a SAA fire rating. Easy to attach, the BillyOh Premium Roofing Shingles give great noise and vermin insulation and can easily be placed over the existing roof construction. Each pack contains shingles to cover a 3 m area. 21 tile strips per pack . 32.4KG per pack . 4 tabs per strip . Each strip 1m x 336mm . Manufactured by BillyOh.com.
Plus…
71 products from Garden Furniture > Garden Furniture Sets
33 products from Garden Furniture > Garden Furniture Accessories > Garden Parasols
31 products from Garden Furniture > Garden Furniture Sets > Wooden Garden Furniture Sets
30 products from Garden Furniture > Garden Furniture Accessories