by John - May 29th, 2014.
Filed under:
Harrod Horticultural
,
New Products
.
Harrod Horticultural just added these new products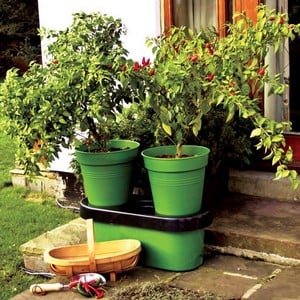 Duo Grow Planter £32.00
Much More Responsive To A Plants Needs Than Hand Or Dripper Watering, The Duo Grow Features An Easy Access 25 Litre Reservoir Making It Simple To Refill Without Any Risk Of Over Or Underwatering.each Of The Duogrow Pots Has A Feedermat Which Pulls Water Up From The Smartreservoir Into The Soil Around The Roots, Exactly When And Where The Plants Need It. The Feedermats Ensure The Soil Is Never Water-logged, The Plants Are Never Too Thirsty And The Roots Have Better Access To Oxygen, Which Fuels Faster And More Productive Growth.you Will Be Picking Twice As Much Veg Using The Duogrow Compared With Growbags Or Pots And There Is No Risk Of Erratic Watering – The Dreaded Cause Of Root Rot, Split Fruit And Blossom End Rot.the Pots Are 30cms Wide And Hold 12litres Of Compost Each, Giving Roots Plenty Of Room For Healthy Growth. Perfect For Growing All The Plants You Would Usually Grow In A Pot Or Growbag Tomatoes, Beans, Cucumbers, Aubergines, Peppers And Any Tall Cropping Plants.innovative Duogrow Planter – Perfect Replacement For Growbagsstylish Designeach Pot Is 30cms Wide Holds 12 Litres Of Compostsmartreservoir Holds 25 Litresperfect For Holiday Wateringhealthier Plants, Reduce Blossom End Rotprevent Erratic Wateringoverall Dimensions 67cm L X 32cm W X 56cm H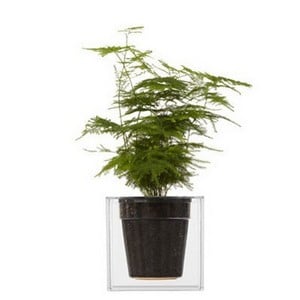 Boskke Cube Planter (small) £19.99
A Self-watering Planter You Only Need To Water Once A Month!with The Boskke Cube, We Have Deconstructed The Traditional Plant Pot And Put It Back Together In A Literally More Transparent Way. The Clear Plastic Body Reveals The Water, Soil, And Roots Of The Plant, Allowing You To Witness Firsthand The Mechanics Of Plant Growth.the Body Of The Boskke Cube Provides A Large Water Reservoir, And The Slo-flo Watering System Allows Water To Feed Up Into The Soil, Keeping Your Plant Healthy And Watered For Extended Periods.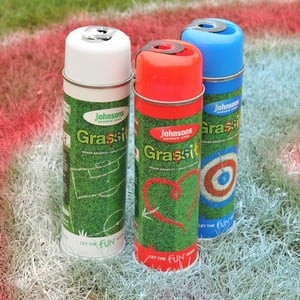 Lawn Graffiti Grass Spray £14.95
This Clever Graffiti Grass Spray Has Been Specially Designed To Be Used On Grass And Is Available In 3 Colours Red, Blue And White.very Quick To Dry, The Chalk Spray Does Not Harm The Grass And Will Wash Off With Rain Or Water From The Hose, Or The Patterns Can Simply Be Mown Out. The Only Extra Ingredient Required Is Your Imagination!the Can Is Designed To Be Used Inverted And Features An Easy To Use Spray Applicator That Incorporates A Safety Lock For When Not In Use.easy To Use Lawn Chalk Sprayavailable In 3 Colours – Red, Blue Whitecreate Your Own Lawn Artideal For Sports Markingnon Toxic Will Not Harm The Grasswashes Off With Water Or Can Be Mown Outeasy To Use Spray Applicatorsafety Lock When Not In Use