by Sarah - May 31st, 2014.
Filed under:
Garden Buildings Direct
,
Price Reductions
.
Garden Buildings Direct has cut the price of these products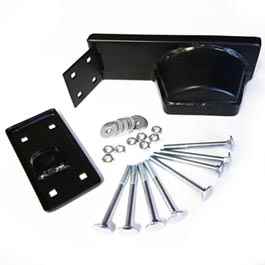 BillyOh Deluxe 50mm Padlock Protector was £69.90 now £44.90
Building Accessories – The BillyOh Deluxe 50mm Padlock Protector is a secure shed. Manufactured by BillyOh.com.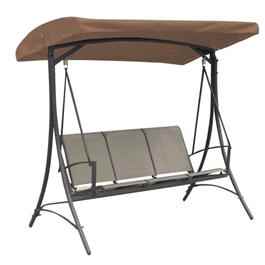 Luxor Textilene 3 Seater Swing Bench was £139.49 now £119.49
The BillyOh Black Luxor Tweed Textilene 3 Seater Hammock with Canopy is a great way to relax this spring or summer, whether its spending time with the family or with friends.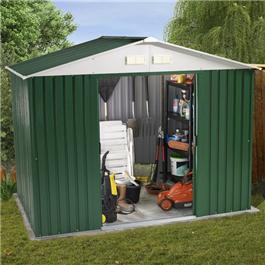 BillyOh Metal Sheds – Ballington 8 x 6 was £269.49 now £259.49
BillyOh Metal Sheds – Ballington 8 x 6. We believe that our Ballington sheds are not only the best looking steel sheds on the market but give more internal floor space when compared to our competitors. The deep roll-formed wall and roof panels provide unique strength unlike shallow formed clad sheds. Hot Dipped Galvanised Steel . This metal shed is made throughout from quality, hot-dipped-galvanised steel – unlike most, competitive models using electro-galvanised steel that cannot provide the rust protection only hot-dipped galvanised steel can provide. Additionally, all painted parts are powder coated for a lasting, maintenance-free finish . Base . Please ensure that when you build your concrete or flagstone base you insert a strong plastic membrane below the concrete or flagstones to prevent rising damp. Build your base no more than 30mm larger all round than the base measurements given below under technical information to allow rainwater discharging proud off your base at the sides of the Ballington. What is a Steel Foundation Kit and do I need one . It is a quick and easy way to create a suitable base for your metal shed after you have levelled your site and inserted a DPC Damp Proof Course below the foundation kit. It is manufactured using heavy-duty U channel framing, made from durable hot-dipped galvanized steel. The assembled foundation kit receives the shed base rails and flood out with concrete after the shed assembly is completed to give the perfect base. If the tongue and groove base option is selected, woodscrews and washers must be used we cannot supply to attach the shed to the timber floor. Woodscrews go through the shed's inner base rail holes with the washer for each screw securing adequate purchase between wood screw base rail timber floor. Please Note The product or model name may differ on the packaging from that advertised however this does not affect the intrinsic product . Manufactured by BillyOh.com.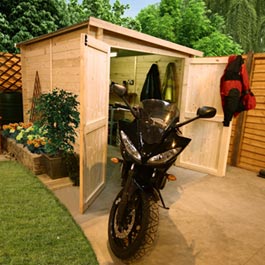 BillyOh Premium Motorbike Shed was £549.99 now £499.99
Our Premium Motorbike Shed Give your prized motorcycle that VIP treatment by getting it a place where it can be safe and protected. The BillyOh 28mm Premium Motorbike Store Shed uses cutting fantastic design and the latest innovations to protect your motorbike keeping it hidden and under optimal conditions. This product is the single most effective way of extending the useful life of your motorcycle. Spacious and Accessible . This particular BillyOh storage shed comes with ample amount of space to ensure that there is more than enough room not only for your motorbike but also for your other garden essentials such as tools and equipment. Its smart design and construction allows the most efficient use of both horizontal and vertical space. With 28mm hardwood walls, it can house your bike and the rest of your motorbiking paraphernalia and still leave you with plenty of room to move around. Its double door setup with an opening of 147cm w x 172cm h will make it easy for you to move even the biggest items in and out of the structure. Safe and Secure . The 28mm Premium motorcycle storage range utilises strong interlocking Tongue and Groove Boards to reinforce its entire construction. Since each major part of the shed is made up of layers of hardwood, the product in effect becomes a lot tougher, sturdier, and more reliable. It can withstand impressive amounts of punishment. The structure also follows a windowless design for increased privacy. This way, nobody will be able to peek and see inside of the shed unless you open and show it to them yourself. Classic and Elegant . The motorbike storage shed also sports a traditional wooden look that will surely add depth and personality to your garden or outdoor patio space. You can place it on that part of the house or backyard that looks empty or abandoned, and the aura and feel of the spot will immediately change for the better. Its beautiful construction makes it easy to blend in with other wooden garden furniture so you will not have trouble finding the perfect spot for it. Manufactured by BillyOh.com.