by Sarah - June 24th, 2014.
Filed under:
Crocus
,
New Products
.
Crocus just added these new products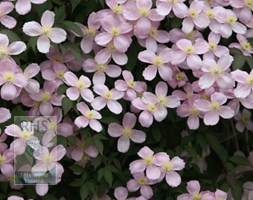 Clematis montana var. montana (clematis (group 1)) £9.99
Position: full sun or partial shade Soil: fertile, well-drained, neutral soil Rate of growth: fast-growing Flowering period: May to June Flower colour: white Hardiness: fully hardy Vigorous and early flowering, this deciduous climber produces large numbers of single white flowers in late spring and early summer. It is ideal for training through trees or for scrambling up a tall wall in a sunny or partially shaded position. Garden care: No routine pruning is necessary. If the spread of the needs to be restricted prune immediately after flowering, cutting back overlong shoots to healthy buds. Apply a slow-release balanced fertiliser and a mulch of well-rotted garden compost around the base of the plant in early spring.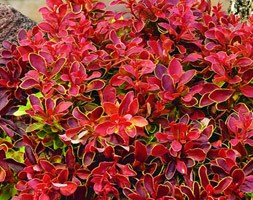 Berberis thunbergii f. atropurpurea 'Admiration' (PBR) (barberry) £4.99
Position: full sun or partial shade Soil: well-drained soil Rate of growth: slow to average Flowering period: April to June Hardiness: fully hardy Dazzling red foliage with a narrow yellow edge, puts on a magnificent display from spring to autumn. Useful for creating contrast in the mixed or shrub border, this low-growing deciduous shrub produces small pink flowers from late spring or early summer, followed by crimson berries in autumn. The foliage looks wonderful in 'hot' planting schemes, and it also adds pizzazz to pots. Tolerant of partial shade, it is best planted in a sunny spot if you want really vibrant leaf colour. Garden care: Requires minimal pruning. Where some pruning is required, cut back in autumn or winter, after the appearance of the autumn fruits.