by Sarah - June 26th, 2014.
Filed under:
Crocus
,
New Products
.
Crocus just added these new products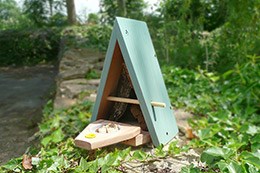 Butterfly feeder and biome £24.99
This butterfly feeder and biome is perfect for feeding and hibernating butterflies in your garden. It comes complete with a foldable feeding tray and large central cup for fruit and nectar. The butterfly biome also comes complete with a free kit to help you identify the butterflies as well as a free pack of top 10 native wildflower seeds. Measurements: Height: 24.5cm Wdith: 24cm Depth: 18cm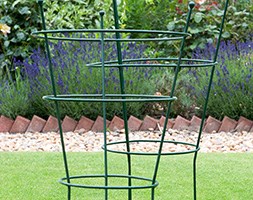 Peony plant supports £19.99
These peony supports are great for creating an instant feature in the garden as well as helping your peonies stand tall with plenty of room to grow. They are also great for other herbaceous plants such as agapanthus, delphiniums and shrub roses. They are made from 6mm thick solid steel with a durable green coating to help them blend into your borders. They are also available in two sizes. Measurements: Small – Height: 63.5cm – Diameter: 40.6cm Large – Height: 78.7cm – Diameter: 50.8cm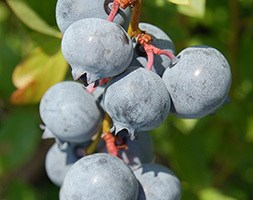 blueberry 'Blue Suede' (blueberry) £14.99
Position: full sun or partial shade Soil: prefers moist, well-drained, acidic soil or ericaceous compost in a pot. Rate of growth: average Other features: great in pots Hardiness: fully hardy Garden care: Prepare the ground well before planting. Prune in winter, cutting out dead or damaged branches. In spring, feed with sulphate of ammonia, sulphate of potash and bonemeal and top-dress with ericaceous compost.
Straight border plant support £3.99
These border supports are great for running along your border to create height and support for taller plants such as peonies. They are made from solid steel with a green coating to help them merge into your border. They are available in three lengths for different sized borders. Measurements: Small – Length: 30cm – Height: 30cm Medium – Length: 50cm – Height: 30cm Largel – Length: 76cm – Height: 30cm