by Sarah - June 29th, 2014.
Filed under:
Crocus
,
New Products
.
New items today at Crocus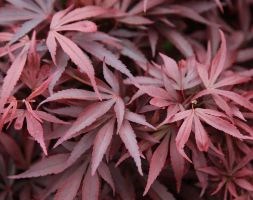 Acer palmatum 'Shaina' (Japanese maple 'Shaina') £39.99
Terracotta pot shown is not included see link below to buy the pot seperately. Position: partial shade or full sun Soil: fertile, moist, well-drained neutral to acid soil Rate of growth: slow-growing Flowering period: April to May Hardiness: fully hardy Garden care: Add a top-dressing of a well-balanced fertiliser around the base of a newly planted tree in late spring and keep well watered. No routine pruning is required, just remove any dead, damaged or crossing branches in late autumn or winter when they are fully dormant.