by John - June 30th, 2014.
Filed under:
GreenFingers
,
New Products
.
GreenFingers just added these new products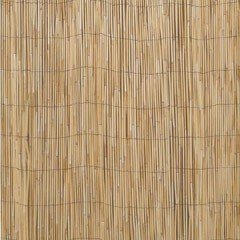 2 x Greenfingers Giant Split Reed Fencing – 200x400cm £49.98
This value offer of 2 x Greenfingers Giant Split Reed Screening will make an ideal decorative screen for your garden. It helps to enhance your space as well as provide additional privacy. It is a simple and highly economical way to hide unsightly fencing and transform your garden. Made from split giant reed this garden screening is secured with plastic coated iron wire and can be attached to an existing fence relatively easily – simply nail clip or glue. Dimensions: W400 x H200cmPlease note: as this is a natural product the colour may vary from the image shown. This may also mean that a different size of this fence may not match in colour.
Plus another 0 new products