by John - July 19th, 2014.
Filed under:
Harrod Horticultural
,
Price Reductions
.
Harrod Horticultural has cut the price of these items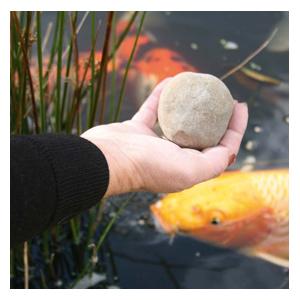 Em Mud Balls was £5.95 now £4.75
A Unique Mix Of Bokashi Wheat Bran, Clay, Em Microbes And Em Ceramic Powder Are Fused Together To Produce These Em Mud Balls Which Promote Sludge-eating Microbial Activity, Leaving You With A Naturally Clean And Bright Pond. start Your Pond Treatment By Adding 1 Mud Ball Per 1000 Litres Of Water In Your Pond And Maintain The Clear Condition By Adding 1 Ball Per M2 Of Surface Area Every 6 Months. as Youd Expect, Em Mud Balls Are Totally Safe For All Fish, Animals And Humans.em Mud Balls Provide A Completely Organic Pond Treatment1 Single Mud Ball Will Initially Treat 1000 Litres Of Wateradd 1 Ball Per Square Metre Of Surface Area Every 6 Months To Maintain Clarityfish And Other Pondlife Unaffected If Correct Dosage Is Followedperfectly Safe To Add Single Balls To Ponds Under 1000 Litre Capacity As Long As Fish Are Not Presentbest Results Obtained When Water Temperature Is Above 10cavailable Individually Or In An Extra Value Pack Of 4if The Mud Balls Appear Fluffy This Is Just Due To Microbial Activity Meaning The Balls Are Very Active And Will Be Effective When Placed In The Water.