by John - September 14th, 2014.
Filed under:
GreenFingers
,
New Products
.
GreenFingers has these new items today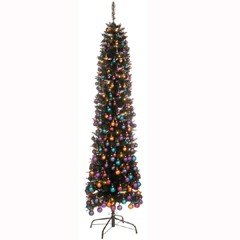 Pre-Lit Jewel Christmas Tree £99.99
A gorgeous slim Christmas Tree that comes ready-made with stunning lights and traditional decorations no assembly and no hassle. Finished in a two tone green the pencil tree features no fewer than 120 warm white LED lights and 250 baubles in a range of pretty colours: jade fuschia sienna orange regal purple and plum. There is ample room at the top to put up your angel or star as well as hidden internal spaces to store a secret special gift or two. The tree is a real money saver as it comes ready-made with all the decorations you could ever want and desire there is however room to through in a few extras or sentimental pieces. A smart purchase that you can use year after year. Complete with soft vinyl twigs bound-on branches and one-piece folding steel stand. Over the years artificial trees have become more and more popular not least because they do not cause as much mess as real trees and you do not end up stepping on painful pine needles. Low maintenance and easy to install too. A pencil-type design so it does not hog the entire living room the tree is tall enough to possess a commanding presence and would look a real sight on Christmas day surrounded by presents. Measures approximately 195cm. Click here to view our fantastic Christmas range.
Plus another 0 new products