by John - October 23rd, 2014.
Filed under:
GreenFingers
,
New Products
.
GreenFingers has these new items today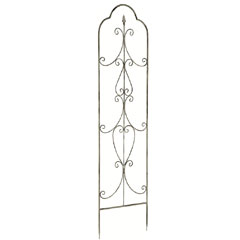 Gardman Loire Trellis £17.99
The Gardman Loire Trellis will instantly give your garden a touch of Gallic charm.This beautifully constructed trellis is made from iron that has a white/grey wash finish to protect itand give it that touch of French spirit.The elegant scroll design is just the thing for your climbing roses or clematis to wind up and through and the spiked feet mean that this trellis can even be installed in a location that is not against a wall opening up all kinds of design options.Iron constructionIdeal for all climbing plantsDimensions: H150 x W40cm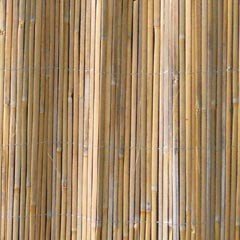 Greenfingers Split Bamboo Screening 1.5 x 3m £14.99
This 1.5m high Split Bamboo Garden Fencing makes the ideal decorative screen for your garden helping to enhance your space as well as provide additional privacy. Made from natural bamboo it is durable and secured with galvanised wire and can be attached to an existing fence relatively easily – simply nail clip or glue. Width: 3m Height: 1.5m Please note: as this is a natural product the colour may vary from the image shown. This may also mean that a different size of this fence may not match in colour.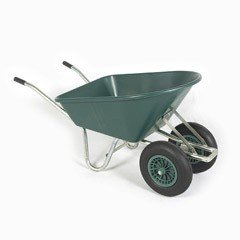 Greenfingers Twin-Wheeled Heavy Duty Plastic Wheelbarrow 114L £73.99
This Greenfingers Heavy Duty Twin-Wheeled Plastic Wheelbarrow is super strong has a tough steel frame and is more than up to the challenge of performing the most difficult outdoor duties. The twin wheels maintain optimum balance and the robust all-round construction means this wheelbarrow can operate across rough terrain finally the deep expansive plastic-made tray provides plenty of room to further boost performance capabilities. Part of the Heavy Duty range this wheelbarrow is recommended for carrying out rigorous outdoor duties such as transporting heavy planters and heavy tools large quantities of compost tree branches general garden debris and large bricks ahead of summer redecoration. Overall dimensions: 71 x 156 x 78.5cm high Capacity: 114 litres Please note: this wheelbarrow will require some assembly.
Plus another 0 new products