by John - January 21st, 2015.
Filed under:
Harrod Horticultural
,
New Products
.
New lines added today at Harrod Horticultural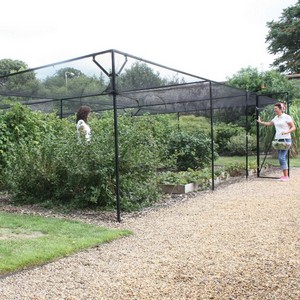 Steel Fruit Cage With Butterfly Net £299.00
The Steel Fruit Cages All Have A 2m Working Height, Allowing Your Fruit Bushes To Grow Unimpeded And Provides A Comfortable Environment To Tend The Plants In – No More Bending Or Crouching. The Cage Is Supplied With Strong Rigid Butterfly Netting For The Sides Of The Cage, Soft Knitted Butterfly Netting For The Roof And Both Have 7mm Mesh Size To Prevent Butterflies Getting To Your Crops And Laying Their Eggs. manufactured By Us In The Uk, The Fruit Cages Are Made From Strong 25mm Square Steel Sections Which Are Galvanised Inside And Out And Then Powder Coated Matt Black For A Long Lasting And Weatherproof Finish. The Cages Come With A 10 Year Guarantee And Will Withstand Extreme Conditions. our Fruit Cages Are Supplied With A Door As Standard And All The Required Fittings. The Cage Uprights Insert 30cm/12″ Into The Soil For Stability, But We Advise Using Our Ground Sockets And Footplates If Siting The Cage On Soft Soil Or Windy Areas. On Exposed Sites We Also Recommend Using The Optional Brace Kits. walk-in Steel Fruit And Vegetable Cages Come Complete With All Fittings, Heavy Duty Netting And One Door Unit As Standard10 Year Guarantee On Fruit Cage Frameworkunique 25mm 1.5mm Wall Square Steel Framework Galvanised And Black Polyester Powder Coatedfruit Cage Stands 2.0m Above Ground Levelsupplied With 7mm Mesh Butterfly Netting – Rigid For The Cage Sides And Soft Knitted Netting For The Cage Roofdesigned And Manufactured In-houseuprights Are Inserted 0.3m Into Groundone Fruit Cage Door Unit Is Included Complete With Diagonal Bracing Support, Magnetic Door Catch And Heavy Duty Footplatedoor Can Be Fitted On Any Side Of The Fruit Cageadditional Door Kits Are Available Separatelyfully Illustrated Instructions Including Easy To Follow Video Guidewhen Choosing The Size Of Your Fruit Cage With Butterfly Netting Please Note That Our Cage Sizes Are Generous And Where Space Is Limited Please Allow An Extra 2% To The Measurements For Fitting.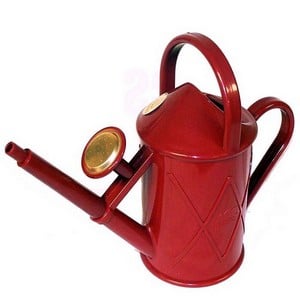 Childrens Plastic Watering Can £9.95
This Attractive And Sought After Little Watering Can Is The Perfect Size For Children Measuring 20.5cm In Height, Is 28cm Long (from Spout Tip To Back Handle) And Holds 1 Litre, Ideal For Small Handscomplete With A Detachable Fine Brass-faced Rose – Which Can Be Stored Out Of Use Actually On The Can (so It Doesnt Get Lost) And Has Two Carrying Handles And An Embossed Lattice Design On The Sides.measures 20.5cm H X 28cm L1 Litre Capacitydetachable Fine Brass-faced Roseon-can Storage For Rose When Not In Useperfect As A Giftsides Tastefully Embossed With Lattice Hatchingtraditional Styling And Plastic So No Rusting To Worry About!