by John - February 6th, 2015.
Filed under:
Harrod Horticultural
,
New Products
.
New product today at Harrod Horticultural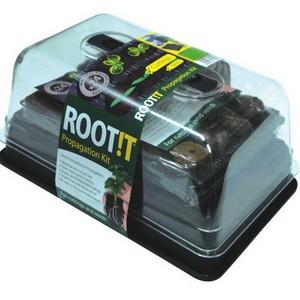 Root!t Propagation Kit (accessories) £2.95
Everything You Need To Grow From Seed Or Cuttings. The Kit Comes Complete With A Standard Seed Tray Propagator, A 24 Cell Insert And Tray, Filled With Root!t Natural Rooting Sponges Which Offer The Latest And Fastest Rooting Available Today, A Sterile Scalpel, Root!t Gel4plugs Rooting Gel Root!t First Feed And A Book On How To Grow From Cuttings Or Seeds. The Ideal Introduction Kit To Propagation!propagation Kit (out Of Stock)accessoies Available In The Root!t Range:-gpr-042 – 24 Filled Propagation Insert Tray. The Perfect Cutting And Germination Product. 24 Root!t Natural Rooting Sponges Supplied In A Specially Designed Full Plug Height Insert Tray.gpr-043 – Root!t Natural Rooting Sponges – 50 Refill Bag To Maximise Your Success Rate And Grow Faster, More Vigorous Roots With Root!t Natural Rooting Sponges.