by John - March 19th, 2015.
Filed under:
Harrod Horticultural
,
New Products
.
New item at Harrod Horticultural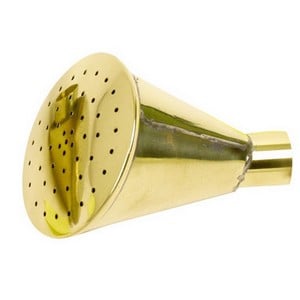 Haws Spare Coarse Spray Brass Rose £11.95
Made In The Uk This Quality Brass Rose Is Designed To Fit Haws 5 7 Litre Deluxe Cans, Professional Long Reach Cans And 5 Litre Slim Cans, Although It May Fit Other Watering Cans – Please Check Spout Diameter – External Diameter Of Stem = 16mm. the Coarse Rose Is Ideal For Use With Nematodes, Such As The Best Selling Nemaslug.made In The Ukquality Coarse Brass Roseexternal Diameter Of Stem 16mmfits Many Haws Canscoarse Rose Ideal For Drenching Mature Plantsperfect For Use With Nematodes, Such As Nemaslug.