by John - May 2nd, 2015.
Filed under:
GreenFingers
,
Price Reductions
.
Reduced price on items today at GreenFingers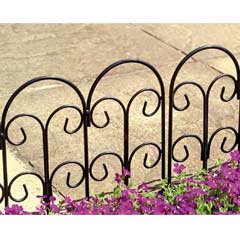 Gardman Path & Border Edging was £6.99 now £5.99
Add the perfect finishing touch to your garden with this decorative Gardman Path and Border Edging. This beautifully constructed edging is made from steel that has been given a black plastic coating to protect it and keep it looking good giving any gardener a finished look to their borders beds paths or drive way.This path and border edging features an elegant scroll design has long feet for secure and easy installation and has fixings at either side to allow you to add more edging sections as requiredSteel constructionPlastic coated for durabilityDimensions including spikes: W45 x H41cm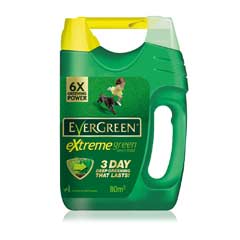 Evergreen Extreme Green Lawn Food Spreader 80m was £11.99 now £10.99
Easy spreading for a lush green lawn in 3 days! With a very useful built-in handheld spreader Evergreen Extreme Green Lawn Food Spreader contains fast-acting nitrogen that packs a real punch and quickly starts to make grass green thick lush and beautiful after just three days. It also contains 20% more potassium essential to help build a thicker stronger lawn and to protect against drought wear and tear and other stresses. That is not all! It goes on feeding for up to six weeks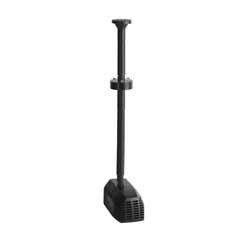 Bermuda Jupiter Solar Pond Fountain Pump was £86.24 now £69.99
The Bermuda Jupiter solar powered pond fountain pump is easy to install with no wiring required at all. Embrace a greener future and save money too as this handy pond accessory requires no wired power supply taking all the energy it requires from solar power giving an impressive maximum fountain head height of 70cm.It has an integrated battery pack that gives 3 hours of use when fully charged allowing it to be used in cloudy weather or at night. The transformer also has colour coded LED indicators to show whether its using solar power energy or battery backup. There are also lights to indicate if it is charging and for low batteryThis model includes interchangeable fountain heads to suit your requirements and also features an arrangement of LED lights that create an amazing night-time display and focal point for your garden.This fabulous product can be used as a stand alone fountain; simply place in your pond. The environmentally conscious can also use this to replace the pump of an old water feature to convert it to solar power.Specifications at a glance: Max. fountain height 75cmSupplied with solar panel and transformerSupplied with interchangeable fountain head jetsIntegral LED lightsBattery back up lasts approx. 3 hours when fully chargedCan be used at nightApprox. 5m cable from the solar panel to pumpIncludes ground stake A dazzling water feature that will be admired by all who see it.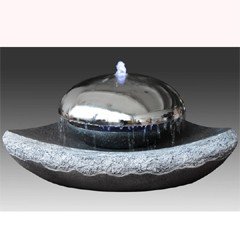 Bermuda Oslo Water Feature was £172.49 now £169.99
This Bermuda Oslo Water Feature is a stunning all round feature that would befit a garden decorated in a similar style. The cool stainless steel sphere works well atop a stone effect resin base the integral lights allow it to illuminate day and night. Just add water and turn on. A magnificent feature that would look ace located among bustling plantation or only a well decorated patio area. A wise choice if you
Plus another 0 great reductions