by John - June 10th, 2015.
Filed under:
Harrod Horticultural
,
Price Reductions
.
Reduced products at Harrod Horticultural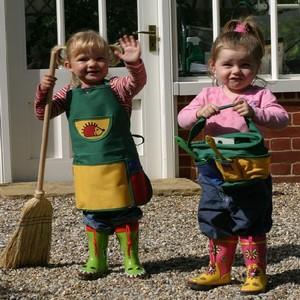 Children's Wellies was £7.00 now £5.95
Children Will Love These Fun Wellies Complete With A Waterproof Drawstring Top – They Will Add Colour And Fun To Any Muddy Day! now At Extra Value Prices – Were 16.95 Now Only 5.95!available In Flower Designplease Note: Only Limited Sizes And Stock Available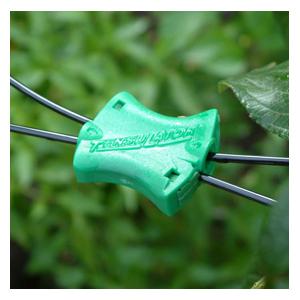 Gripple Plant Support System was £17.95 now £16.95
The Gripple Plant Support System Is Simple But Extremely Effective, And Is Suitable For Both Outdoor And Greenhouse Use, Supplied As A Starter Kit With The Option Of Purchasing Additional Gripple Wire And Gripple Clips.the Gripple Plant Support System Can Be Used On Both Walls And Fencesbrickwork Or Rendered Walls – Drill And Plug A Hole First, Then Use Vine Eyes As Anchoring Points. Wooden Fences Or Posts – Screw Vine Eyes Directly Into The Wood, Or Simply Thread The Nylon Wire Around The Post. The Gripple System Will Support Up To 100 Kg (220 Lbs) Of Load.the Starter Kit Consists 30m (100ft) Of Tough Uv-stabilised Solid Nylon Wire That Lasts Up To 15 Years And 4 Reinforced Glass Fibre Gripple Clips With Ceramic Rollers And Stainless Steel Springs And 4 Vine-eyes.the Push-fit Mechanism Allows For Multiple Lines To Be Installed In Minutes And Tensioned By Hand.the Gripple System Is The Fastest Way To Trellis Fruit And Vines.you Can Forget About Sagging Wires And Snapping Strings Once You Have A Gripple Systemideal For Clematis And Wisteria, For Supporting Raspberries And Runner Beans In The Vegetable Garden, And Even For Creating A Framework For Vines.the Gripple Clips Are Fitted With Rollers That Grip The Nylon Wire In One Direction, But Instantly Lock In The Other, So The Wire Can Be Easily Tensioned, And Further Tension Can Always Be Applied.the Components Are Made From Non-rusting Materials So Can Be Used In Any Situation, And Were Originally Developed For The Viticulture Industry.additional Uv-stabilised Solid Nylon Gripple Wire Is Supplied On A 50m Longadditional Gripple Clips Are Supplied In Packs Of 10.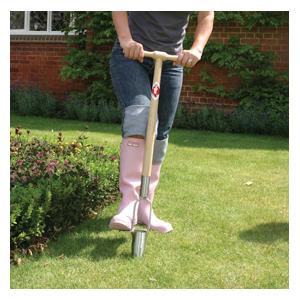 Sneeboer Timber Bulb Planter was £79.95 now £74.95
When Youve Got Plenty Of Bulbs To Plant – Just Think Of Think Of That Colour Explosion A Few Months Down The Line – Then The Sneeboer Bulb Planter Really Steps Up To The Plate.just Insert The 12.5cm Deep, 6cm Diameter Stainless Steel Cone It Into The Ground Where You Want To Plant Your Bulbs, Lift Out The Clod Of Earth, Pop Your Bulb Into The Hole, Then Replace The Clod Of Earth Which Is Released When You Make The Next Hole.but Dont Think The Sneeboer Timber Bulb Planter Will Be Holed Up In The Potting Shed Gathering Cobwebs Outside Of The Bulb Planting Seasons Of Autumn And Spring; This Versatile Plante Re-invents Itself As A Potato Planter When All Your Bulbs Are In!sneeboer Timber Bulb Planter Measures 90cm Overallhand Forged Stainless Steel Planting Conestainless Steel Individually Shaped, Polished And Sharpened By Handfitted With A Fine Quality Ash Handleplanter Cone Measures 6cm In Diameter And 12.5cm In Depthideal For Planting Large Quantities Of Bulbsdoubles Up As A Potato Planterclod Of Earth Is Neatly Removed By Cone And Can Be Replaced After Planting Bulbperfect For Bulb Planting In Lawns As Well As Beds And Borderseasy On The Backcuts Down On Time Spent Kneeling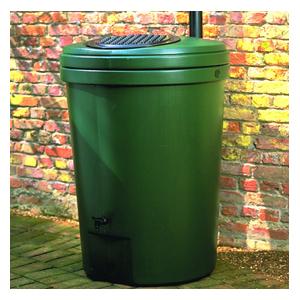 Harcostar 350 Litre/77 Gallon Water Butts & Free Rain Trap was £119.95 now £104.95
Comes With A Free Rain Trap! The 350 Litre Harcostar Water Butt Is Ideal For Capturing Valuable And Free Rainwater For Your Garden Plants And To Help You Tap Into Rainwater Collection, Were Also Supplying A Free Rain Trap With Every Water Butt!the Generously Sized Water Butt Can Be Placed Either On The Ground Or Raised Up On Blocks To Utilise The Low Level Tap Position And Along With The Rain Trap – Which Is Easily Fitted To Most Plastic Downpipes – The 350 Litre Water Butt Comes Complete With A Hose Connector Tap And Child Safety Lid.a Linking Kit And Overflow Kit Are Available Separately For The Water Butt And Both Are Easily Fitted.350 Litre Harcostar Water Butt Measures 120cm H X 78cm Diasupplied With A Free Rain Trapfitted With Child Safety Lidhozelock-type Tap Includedmade From Recycled Hdpe (high-density Polyethylene)site On Ground Or Up On Blocks To Utilise Low Tap Positionquality Constructionideal Way Of Collecting Rainwater For Wateringrainwater Is Ideal For Irrigating Ericaceous Plants Such As Heathers, Azaleas, Camelias And Blueberrieslinking Kit And Overflow Kit Are Not Included But Available Separately5 Year Guarantee