by John - June 11th, 2015.
Filed under:
GreenFingers
,
New Products
.
GreenFingers just added these new products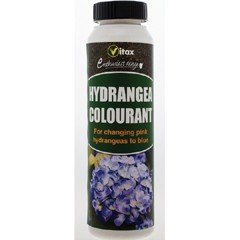 Vitax Hydrangea Colourant – 250g £1.99
The Vitax Hydrangea Colourant changes those pink hydrangeas to blue. Hydrangeas are naturally pink but where the soil contains iron or aluminium salts they will produce blue flowers. Where neither is naturally available and you want blue flowers this colourant is a great solution.
Plus another 0 new products