by Sarah - July 4th, 2015.
Filed under:
Garden Buildings Direct
,
Price Reductions
.
Garden Buildings Direct has cut the price of these items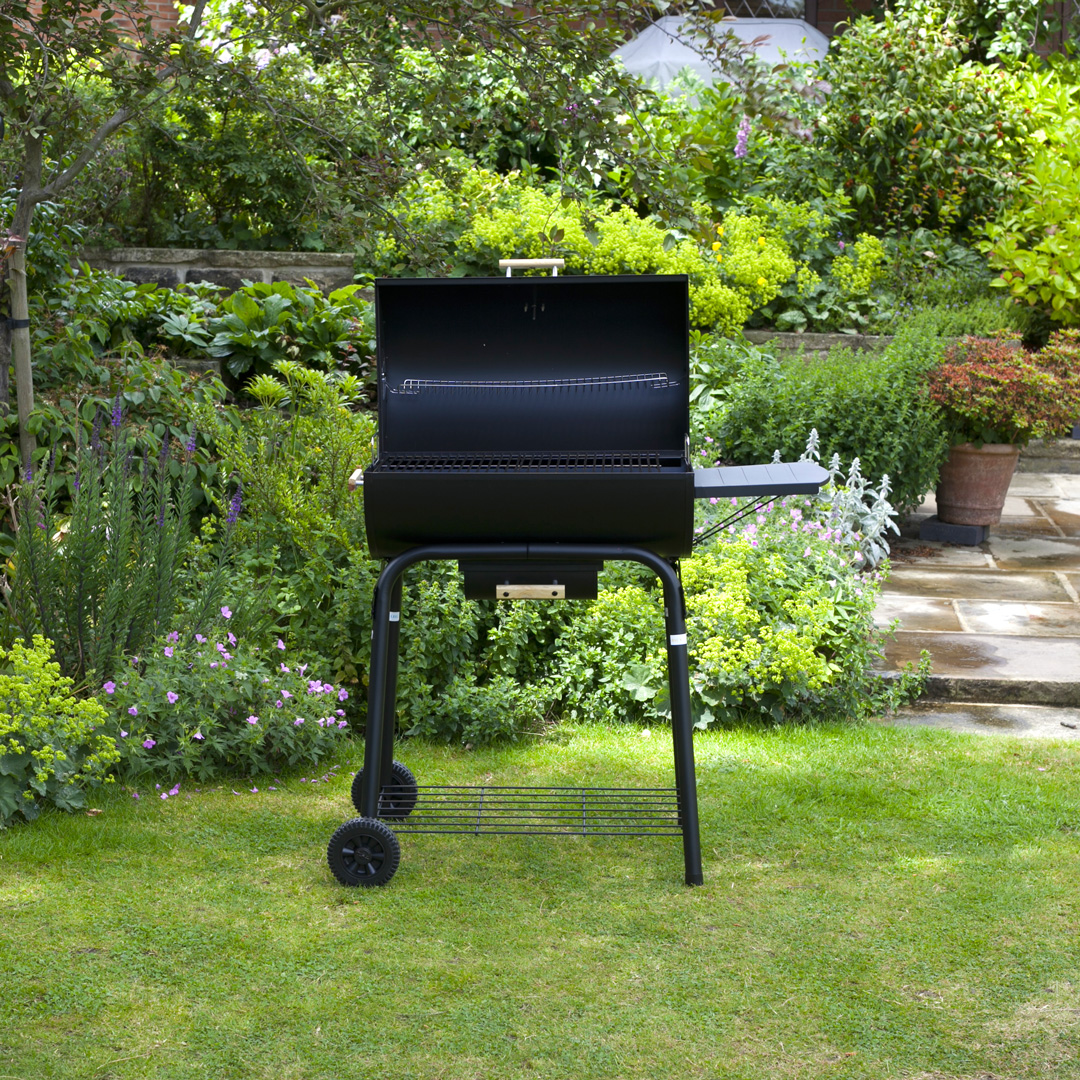 Kentucky Charcoal Grill Barbecue was £69.00 now £64.00
Under the Hood . Spend the evening in the garden grilling with this steel charcoal grill. It s black, and is just what you need for a quiet summer s evening. It comes with a chrome plated charcoal roasting grill, and steel hood. The hood means that the heat can circulate around the barbecue whilst your food sits on the grill, making it cook more evenly as there s nowhere for the heat to escape. The hood has a wooden handle, making it easy for you to lift it up and check on your food. . Useful Ideas . Attached to the side of the barbecue is a handy condiment table. This table means that all of your sauces, marinades and cooking utensils can be kept close by as you cook. This closeness saves you time and effort, meaning you don t need to leave your sizzling food or send someone else to go get something. It can also be used to place food that s already been cooked on for friends and family to grab when they re ready. . Easy to Move . There are two wheels attached to the bottom of the grill, making it easily portable. You don t need to worry about it blowing away though, as on the opposite side there are no wheels, which will ensure that the barbecue is still secure when you re cooking. .

Oklahoma Deluxe Smoker was £74.00 now £69.00
Bringing a touch of elegance to your BBQ . There are many amazing feelings when summertime comes, but nothing compares to the smell of food on a BBQ. A good barbecue is a must for summer garden parties. Unlike a standard barbeque the BillyOh Oklahoma Deluxe Smoker gives you that extra option to smoke your food. We think this is ideal for those big family get togethers where you just fancy something different. You can either keep the style as standard and us the chrome plated cooking grill, or you can select any wood chips to add a touch of smoke to your feast. Meals on wheels . There s nothing worse than setting up your barbecue to then be told that it s either in the wrong place or simply in the way of your guests. With the BillyOh Oklahoma Deluxe Smoker Barbecue, you can move your station anywhere you like because of the easy mobility wheels attached to the bottom. Condiments at the ready . When your barbecue is ready and the guests are cuing up, the pain of having to run back inside to fetch the condiments you forgot is now a thing of the past. The BillyOh Oklahoma Deluxe Smoker Barbecue has a condiments table underneath the BBQ. There s enough space to include something for everyone, so nobody will go with and you can sit back and relax and join the party.