by John - July 10th, 2015.
Filed under:
GreenFingers
,
Price Reductions
.
GreenFingers reduced the price on these products today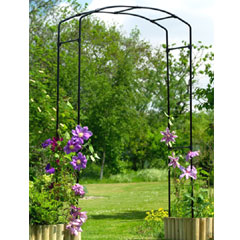 Gardman Gallic Arch was £29.99 now £19.99
The introduction of this Gardman Gallic Arch into your garden is an excellent way of making a feature out of your climbers such as honeysuckle and clematis or framing a garden entrance. This powder coated tubular metal steel arch has spaced rungs that your plants will find to hold onto and grow upwards. Adding an arch to your garden can give the illusion of more space too. You are sure to impress passers-by with this elegant decorative feature that is also weather resistant and easily assembled.Ground hole maker includedDimensions (above ground): W124 x D48 x H224cm Leg length (under ground): 38cmPlease note that this product arrives flat packed for easy home assembly.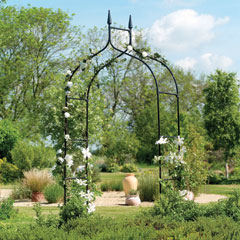 Gardman Gothic Arch was £34.99 now £24.49
This powder coated gothic metal steel arch is a fantastic product to support your colourful scented plants. The Gothic arch has a sharp well structured peak ensuring the arch stands out and creates a decorative focal point in your garden.Use this arch to assist your climbing plants when growing being consumed by beautiful flowers all year round. This Gothic arch also looks great on its own without being surrounded by climbing plants.The powder coated finish of this steel arch ensures it makes a statement in your garden surrounded by your other plants and accessories.Dimensions: W140 x D47 x H295cmHeight when in ground: 257cm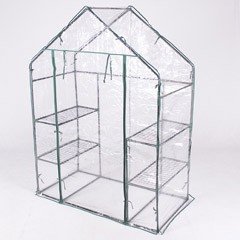 Steel Framed Walk-in Greenhouse was £39.99 now £32.99
Ideal for propagating seeds and protecting young plants this steel framed walk-in greenhouse is perfect for smaller gardens or patio spaces. Featuring four built-in shelves there is ample room for holding your plant pots or seed trays.Easy to assemble this is manufactured with a robust green tubular steel frame and a tear resistant polyethylene cover. This greenhouse features a roll-up front panel which ties at the top while the cover itself can be easily removed for cleaning or storage. Includes guy ropes and pinsOverall dimensions:73 x 143 x 195cm highShelves: 58cm long x 33.5cm widePlease click here for assembly instructions.Please note: you need to consider adverse weather conditions when siting this greenhouse and please use the guy ropes/pins to secure it properly.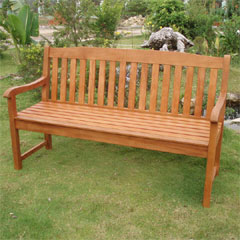 Greenfingers FSC Acacia Classic 3 Seater Bench was £89.99 now £74.99
Elegant and comfortable this Greenfingers FSC Acacia Classic 3-Seater Bench will complement your surroundings and makes a great addition to any garden or patio – it also offers the perfect place to unwind after a busy day!Made from FSC certified Acacia this is a durable hardwood known for its wonderful grain and rich colouring giving this bench a warm appearance ideal for any location.Taken from the sapwood which is the outer section of the tree there tends to be colour variation within the product. This product will need to be treated with teak oil to protect it and this will also even out most colour variations.Dimensions: W153 x D60 x H92cmSeat area: W145 x D46cmSeat back: W145 x H49cmArm height: 66cmLeg thickness: 4cmLoad capacity: 300kgClick here for Acacia Information. Requires Adobe Reader. Greenfingers recommend that all furniture is protected during the winter months either by covering with furniture covers or by storing the furniture indoors. Greenfingers products arrive flat packed and will require some assembly.
Plus another 0 great reductions