by John - July 23rd, 2015.
Filed under:
GreenFingers
,
New Products
.
GreenFingers has these new items today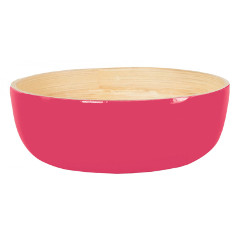 Bamboo Snack Bowl – Mulberry £6.99
Enjoy snacking in your eco-friendly Bamboo Snack Bowl. Thanks to its great looks this stunning snack bowl is sure to popular around the house!Features:Made from eco-friendly bambooAvailable in a variety of coloursThese beautiful snack bowls feature a bamboo inner that has been given an outer coating of lacquer to create a stunning and tasteful snack bowl that is perfect for setting out treats at a cocktail party crisps for a lazy al fresco lunch or simply filled with popcorn for movie nights!Globally bamboo is quickly rising to be one of the most popular materials in many industries and has been termed the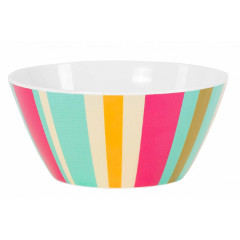 Navigate HotHouse Stripe Melamine Dessert Bowl £3.99
Add a little brightness to your desserts with the bright and cheerful Navigate Hothouse Floral Melamine Dessert Bowl. Features:Bright designDurable melamineEvoking images of summer year round and with every mouthful these bright and colourful bowls are a great way to enjoy ice cream pie and cream trifle or any other delicious dessert outside or out on a picnic a day out with the family at the park beach or by the river. Durable and scratch resistant these bowls can be packed easily into your picnic basket for transport without any worry of breakages.Dimensions:Dia15 x H7cmEnjoy the outdoor life with delicious desserts made even more festive with the Navigate Hothouse Floral Melamine Dessert Bowl.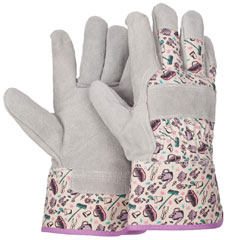 Briers Tool Design Rigger Glove £2.49
Some jobs in the garden require more effort and protection than others. That's where the Briers Tool Design Rigger Gloves come in. Specifically designed for the lady gardener that needs a bit more protection whilst in the garden these gloves feature a stiff safety cuff to protect wrists as well as additional protection over the knuckles finger tips and palm.Whilst these gloves have a tough specification with their robust materials of cotton with suede palm and fingers they still retain a feminine touch incorporating a fetching garden tool design and fuchsia trim at the cuff.So keep your hands clean and protected in style with these Briers Rigger GlovesIdeal for general workBrush cleanSize: Medium / Euro 8Please click here to view our Gardening Gloves Department.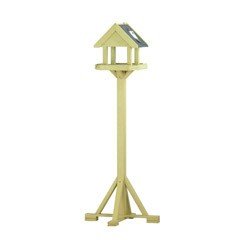 Chapelwood Arley FSC Wooden Bird Table With Slate Roof | Coloured £71.24
This coloured Chapelwood Arley FSC Bird Table is a premium quality full height bird table constructed from heavy duty FSC pine and features a Welsh slate two-faced roof. This product from the Chapelwood natural range is robust beautifully designed and will be an elegant addition to any garden. Will attract more birds.Includes all fixtures and fittings including anti-rust fixingsManufactured from FSC pine wood so you are ensured it comes from well-managed forests sustaining not only the environment but also its local population. It is also treated with a non-toxic preservative to protect wildlife from harmful chemicals in addition to giving protection from predators – it will ensure your wild birds will return time and time again. Approx. Overall dimensions: 59 x 59 x 162cm high Available in Cream Sage Green Winter Blue; please choose below:
Plus another 0 new products